Turība University actively participates in various educational and scientific cooperation projects co-financed by the European Union and other international cooperation programs. As a lead partner, we have successfully implemented international level projects Erasmus+, JUSTICE, NORDPLUS and projects supported by other foundations.
27.07.2017 - 08.08.2017
Nordplus higher education program's intensive course "Mediation in civil and criminal cases 2017"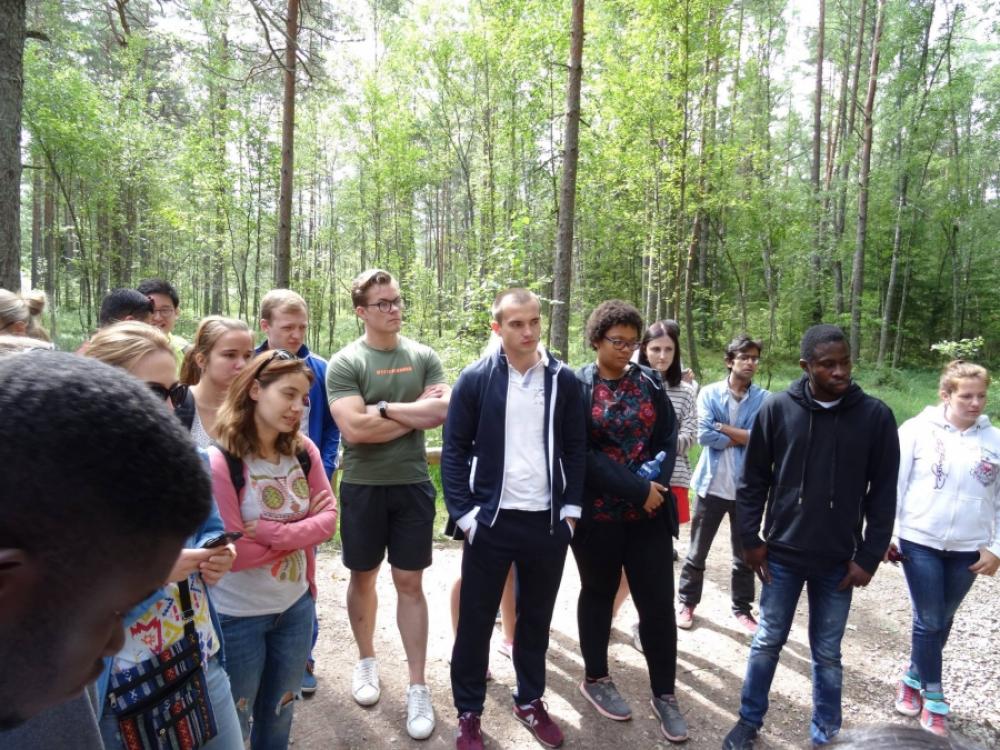 Implementation time of the intensive course: from 27th of July till 8th of August 2017
In summer 2017 Turiba University is hosting the NORDPLUS intensive course about mediation. Turiba University (Latvia) implement this course in a cooperation with Mykolas Romeris University (Lithuania), Tallinn Technical University (Estonia) and Turku Economics and Business Administration School (Finland).
During the proceedings, mediation becomes more popular because judges recommend that parties themselves should try to resolve disputes in a mutually acceptable manner. Mediators have skills to promote parties' negotiations and to move towards a solution out of court. Popularity of mediation also means that members of the society are willing to take responsibility for their own issues without waiting for third parties, including judicial intervention. Mediation is both for courts and arbitrations an alternative dispute resolution type that relieves pressure from national courts, as well as the method by which the parties reach a settlement of disputes and as far as possible keep a respectful relationship.
The main aims of intensive courses:
- To bring together students and academic forces from several countries to create an international network of professionals who are interested in mediation possibilities and application of that;
- To provide the opportunity to students to learn in a multicultural environment, developing their communication skills and ability to work in a team;
- To organize theoretical lectures, as well as creative sessions with role-playing games, and the opportunity to meet with professional mediators.
Intensive course is attended by the Bachelor's and Master's students from Latvia, Lithuania, Estonia and Finland. Lectures, discussions, group work and role-plays are led by experienced instructors and practitioners-mediators from all involved universities. Students participate in study visits to the Latvian Supreme Court and Parliament. During the Course students explore such topics as Conflict management, Culture and National identity, ADR methods, Mediation law in partner countries, family mediation, mediation ethics, international disputes and On-line mediation.
Passing the final exam students for taking part in this course receive 3 ECTS.
You can find SCHEDULE of the course HERE.
Turiba University Project Academic Manager:
Lecturer at Turiba University
Dana Rone
E-mail: dana.rone@latnet.lv
Project Administrator:
Kristīne Tihanova
Tel: +371 67625371
E-mail: kristine.tihanova@turiba.lv
The project is implemented by the support of NORDPLUS Higher education Programme. Project Number: NPHE-2017/10412.
PRESENTATION
1. EXAMINATION, CERTIFICATION AND ATTESTATION FOR MEDIATORS ACROSS EUROPE
2. CONFERENCING IN CRIMINAL CASES
3. ONLINE MEDIATION: NECESSITY, RISKS AND POSSIBILITIES
5. THE ROLE OF CULTURE IN CONFLICT MANAGEMENT AND NEGOTIATIONS
6. NATIONALITY AND IDENTITY ISSUES IN CONFLICT MANAGEMENT
7. VICTIM – OFFENDER MEDIATION
FEEDBACK FROM THE PARTICIPANTS
Laura, student from Finland, University of Turku
"This was great experience for me from academic and also from personal point of view. First of all I had great chance to explore subject of mediation from so many different aspects in such short and intensive period! We had lectures, discussions and study visits of so many lecturers. I would never had such possibility in my regular studies.
Another positive aspect of the course was studies and living in intercultural environment. Sometimes it was challenged but now after the course I can say – it was wonderful experience and helped me to develop myself as personality!"
Dana Rone, Turiba University lecturer, academic leader of the Intensive Course
"Students from four Nordic countries – Turku University (Finland), Tallinn University of Technology (Estonia), Mikolas Romeris University (Lithuania) and Turība University (Latvia) – participated in this mediation summer school. The students represented indeed wide scope of countries, coming not only from the mentioned four countries, but also from Ukraine, Byelorussia, Uzbekistan, India and Nigeria. During two weeks students acquired theoretical knowleadge and practical skills of mediation, were trained in mock mediation sessions, participated in group works and discussions.
In addition to the study process the students also went in a study visit to the Supreme Court of Latvia, where Anita Zikmane presented a lecture about organization of judicial power in Latvia. Also the students visited the museum of the Supreme Court of Latvia. The students enjoyed an excursion to the Parliament of Latvia – Saeima, getting acquainted with work of the legislator. In the end of the summer school the students completed their study process truly satisfied, giving their best feedback about administrative and academic organization, and leisure time activities in the summer school
For us – lecturers and University in general – such projects are very important and useful. It gives us possibilities to exchange experiences, to share knowledge on different topics, to exchange teaching materials and methods and also to create new cooperation".