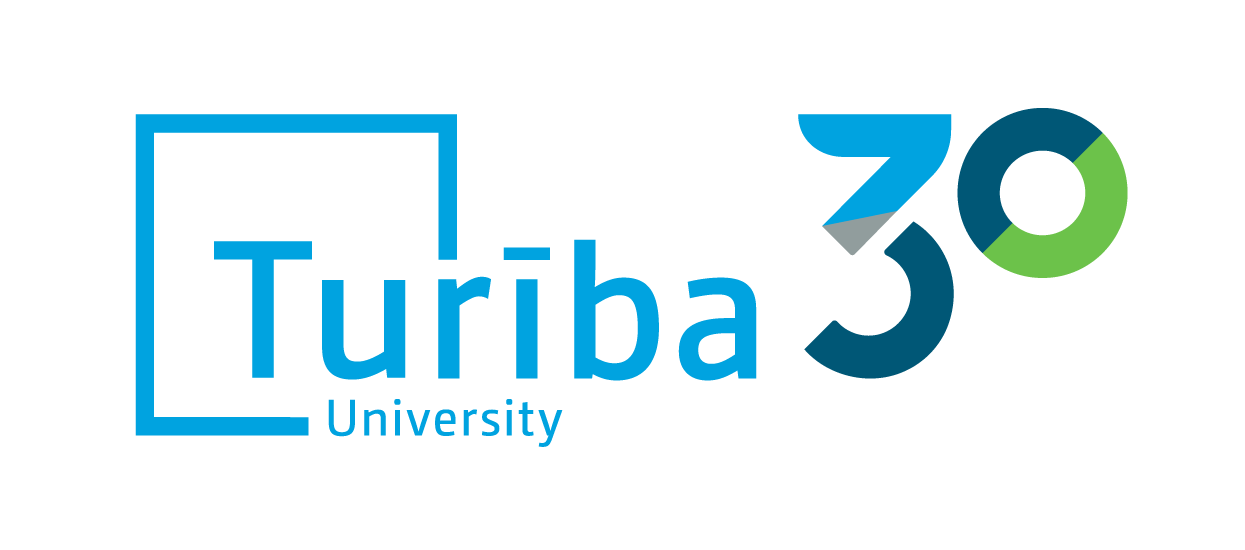 ADMISSION

UNIVERSITY

SCIENCE
Turība University Business incubator
From idea to business
One of the aims of Turība University is to provide students and graduates with opportunities and support to realize their business ideas. For this purpose, Turība University Business incubator was established in 2006, providing everyone interested with the work environment, resources and information support needed to change a business idea into successful entrepreneurship.

Why to choose Turība University Business incubator?
Coworking – a business concept, that has gained popularity abroad
Turība University Business incubator continues the already popular business concept and philosophy abroad, offering both - start-ups and established companies a comfortable, fully-equipped workplace and the opportunity to work creatively with other business-oriented professionals on a daily basis. Such a work environment offers the opportunity to be socially active, offers interaction with other entrepreneurs and, what is significant - it has the potential to increase productivity and income by at least a half.
Exchange of business contacts – from startup to TOP 500 Latvian companies
By attending events organized by Business incubator and operating in the environment of the incubator, customers have the opportunity to get a wide range of contacts - either experienced mentors or capable and knowledgeable collaboration partners. Contacts gathered directly can be the key to starting a successful business.
Clients can get both a flexible and a fixed place of work, register their legal address, use conference, meeting and conference facilities, as well as other facilities of Turība University (parking, library, free Wi-Fi, etc.). Furthermore, mentor support is available and educational opportunities are available.
Services
Coworking vietas īre:
Additional table content
Place
Price per month (EUR)
Additional info
Without VAT
With VAT
HOT DESK
For Turība students: 48.00
For Turība students: 58.08
TABLE IN COWORKING ROOM
For others: 84.00
For others: 101.64
DEDICATED DESK
144.00
174.24
SEPARATELY EQUIPPED AND RESERVED SPACE FOR THE CLIENT
Additional table content

Legal address
Legal address registration - includes permission to register a business address at 68A Graudu Street. Price:
FOR TURĪBA STUDENTS – 9.00 EUR – WITHOUT VAT, WITH VAT - 10.89 EUR.
FOR TURĪBA GRADUATES: 15.00 EUR - WITHOUT VAT, WITH VAT - 18.15 EUR.
FOR OTHERS: 19.80 EUR – WITHOUT VAT, WITH VAT - 23.96 EUR.
* Mentioned pricing is applicable to clients who signs a contract after 01.01.2022.
* Price list is indicated with VAT rate 21%.
Rental of premises
Turība University Business incubator offers rental of premises - rooms for seminars, meetings and other events. Several rooms with different capacities are available.
Information on the offer of premises pricing and is available HERE.
Organization of events
Planning, organization and management of events. Pricing - agreed price.
At present, nearly 60 prospective and new entrepreneurs work in Turība University Business incubator. We invite you to dare and join the group of new business overachievers!
Contact us!