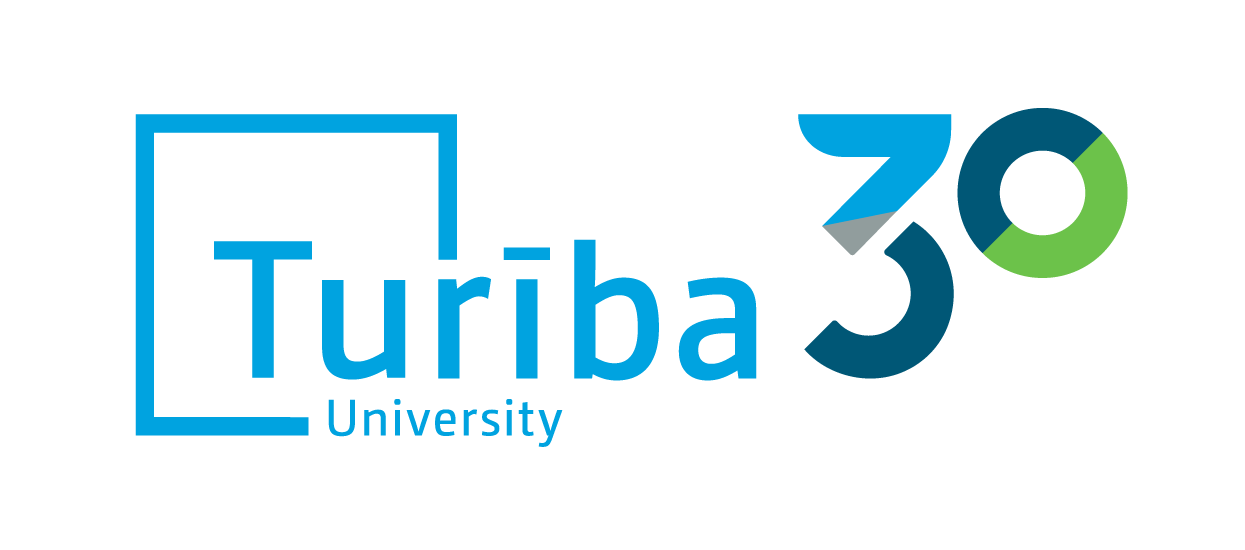 ADMISSION

UNIVERSITY

SCIENCE
Use of cookies on turiba.lv website
"Biznesa augstskola Turība" Ltd (hereinafter– Turība) uses cookies on the website turiba.lv.
What are cookies?
Cookies are small text files that are sent to your device, for instance, your computer, mobile phone, tablet when you visit a website, and are stored by the website on your device when you open the website. On each subsequent visit, the cookies are sent back to the originating website or to another website that recognizes the particular cookie. Cookies act as the memory of a specific web page, allowing this page to remember your computer the next time you visit, including, cookies can remember your settings or improve the user experience.
Which cookies are used by Turība and for which purposes?
Additional table content
Type of cookies

Purpose

Description

Duration of action

Necessary

Saves the state of a user's session by page requests.

Necessary cookies help to make the website usable by providing basic functions such as page navigation and access to secure sections of the website. The website cannot function properly without these cookies.

Session

Statistics

Registers the unique ID used to generate statistics about the visitor's use of this site.

Statistics cookies collect and provide anonymized information, thus, helping website owners understand how visitors use the website.

2 years

Registers the unique ID used to generate statistics about the visitor's use of this site.

Session

Uses Google Analytics to control speed of data exchange.

Session

Marketing

Used to send data about visitor's device and behavior to Google Analytics. Tracks visitor across various devices and marketing channels.

Marketing cookies are used to track visitor traffic to websites. The purpose of these cookies is to display advertisements that are relevant to a particular user and, therefore, more valuable to publishers and third-party advertisement placers.

Session

Optimizes advertisement delivery based on user movement and different advertiser prices to display user advertisements. Registers unique user ID that recognizes the user's browser when visiting sites that use the same advertisement network. The goal is to optimize advertisement display based on user movements and different prices from advertisement providers to display user advertisements.

3 months
Additional table content
Cookies from other websites:
Websites may contain links to other websites. However, if using turiba.lv, please be aware that we have no control over other websites. For this reason, we cannot take responsibility for the protection and confidentiality of any information you provide when visiting such websites and this notice is not applicable to those websites. Please, be cautious and review the privacy or confidentiality statement of the particular website.
Confirmation and deactivation of cookies
When opening the Turība website, a window stating that the website uses cookies is displayed.
The use of the absolutely necessary cookies and activity cookies is a condition for using the website. You may control the use of functionality cookies, target audience or advertising cookies by consenting or revoking your consent to the use of certain types of cookies. You can change your choice at any time in the "Cookie settings" link available in the footer of the website. By clicking "Save changes" you confirm that you are familiar with the use of Cookies on turiba.lv and agree to the use of certain cookie types.
The security settings of each browser allow you to restrict and delete cookies.