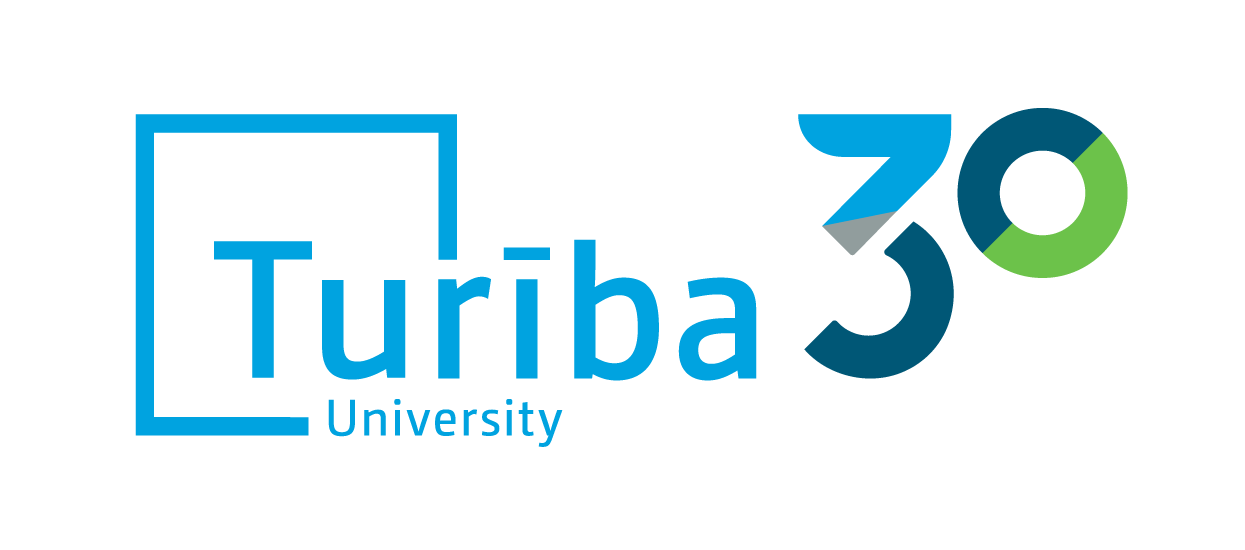 ADMISSION

UNIVERSITY

SCIENCE
04.03.2022
An internationally recognized expert in corporate communication, Vija Valentukonytė Urbanavičienė from Lithuania, will present at the scientific conference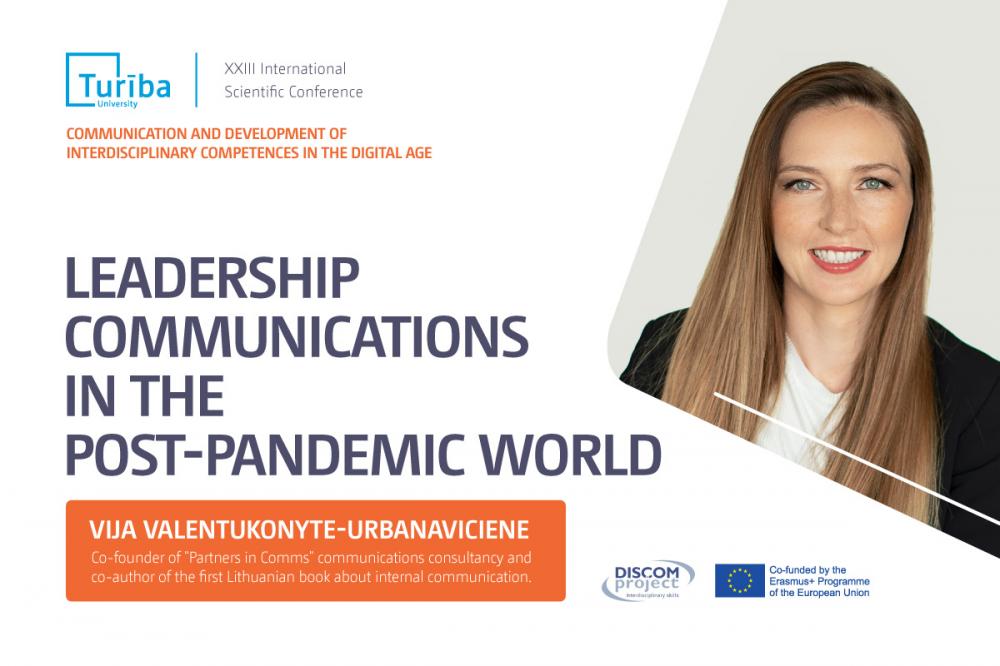 An internationally recognized expert in corporate communication, Vija Valentukonytė Urbanavičienė from Lithuania, will present at the scientific conference.
Vija Valentukonytė Urbanavičienė, an internationally recognized specialist in internal communication, will speak at the international scientific conference "Communication and Development of Interdisciplinary Competences in the Digital Age" organized by the Turība University.
The international conference, taking place on April 20 and 21, will provide a multitude of both Latvian and foreign guest lecturers, The work will be organized in five parallel sections - communication, business and tourism, law, information technology and interdisciplinary, offering also a variety of panel discussions. One of the guest lecturers will be Vija Valentukonytė Urbanavičienė, a specialist in internal communication in companies. In her lecture Leadership Communication in the Post-Pandemic World, Vija will share the findings from the study "How internal communication changed under the influence of COVID-19". The study was based on a methodology from a similar 2020 study by the British Institute of Internal Communications.
The presentation of the study will look at the key current challenges that managers will face in communicating within their organization in a post-pandemic world, including trust, dispersed hybrid jobs, the use of technology, and more. Vija will also share some practical examples of leadership communication from business organizations.
Vija Valentukonytė Urbanavičienė is a co-founder of the communication consulting company Partners in Comms and co-author of the first Lithuanian book on internal communication ("The organization that talks"). She has more than 10 years of experience in strategic and internal communications and has advised, for example, the Dutch bank ING, as well as Lithuanian Power Company, Barclays and Telia.
Vija has won two global IABC Gold Quill Awards for Change and Organizational Culture Programs, as well as a PR Impact and Best HR Practice Awards. She is currently advising a variety of local and international companies that are undergoing change and need a strategic approach to improving communication. She also runs training programs and speaks at conferences in English and Lithuanian.
The international conference will take place in person at the Turiba University, as well as online on the Cisco Webex platform. All those interested in the lecture are invited to participate by registering their participation by April 12. Conference participants can attend both or one of the days of the event, participating both as listeners and as active participants by performing with a publication or presentation. Certificates will be issued for participation in the conference. Registration for participation is mandatory for all event attendees.
The conference program, application conditions and registration procedure, as well as the deadlines and requirements for submitting reports, articles and publications can be found HERE.

For more information, please contact the event organizers by writing to conference@turiba.lv.

The conference takes place within the framework of the ERASMUS + Strategic Partnership project "Development of Interdisciplinary Skills for Cooperation and Conflict Resolution", uniting six partner universities from Latvia, Lithuania, Austria, Italy, the Netherlands, and Poland.