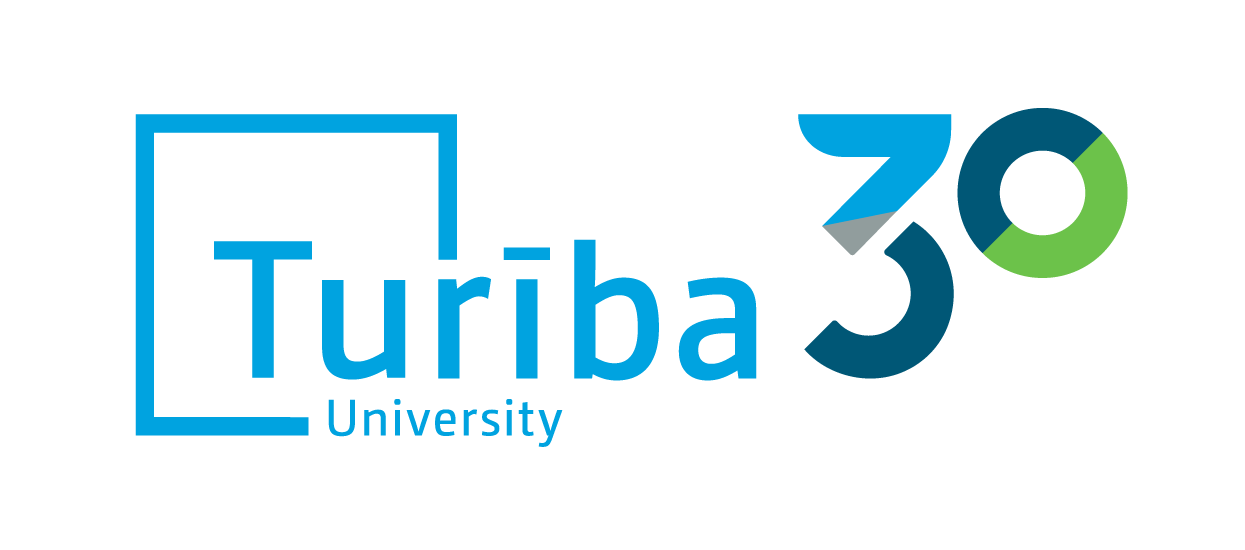 ADMISSION

UNIVERSITY

SCIENCE
03.04.2023
We invite you to participate in the seminar "Sustainable society and business"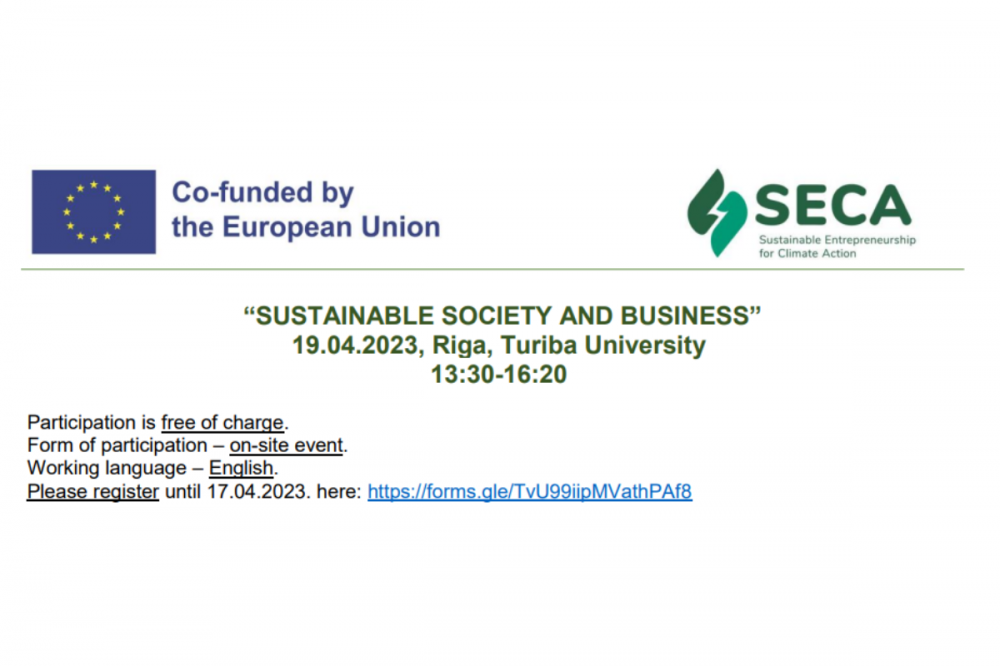 In frame of Turiba University XXIV International Scientific Conference "Change - the basis of a sustainable society" we are organizing event devoted to topic of Sustainable business.
3 partner universities – Lapland University of Applied science (Finland), Turiba University (Latvia) and FH Aachen University of Applied Sciences (Germany) have joined the forces to implement ERASMUS+ project SECA, which aims to explore topic of sustainable business and create new study methods and tools which will help us to prepare young specialists who know how to run business in sustainable way.
In frame of the Turiba International conference we will organize special event devoted specifically to sustainable business topic. You are welcome to attend whole Conference or only this Sustainability event.
During the event you will have chance to learn more about survey and research on sustainable business organized in 3 partner countries, as well as will have great opportunity to hear presentations from several experienced sustainability experts from Latvian, Germany and Finland. You will also learn about sustainable business cases from different companies and entrepreneurs.

Participation is free of charge. Form of participation – on-site event.
Working language – English. Please register until 12.04.2023 here: https://forms.gle/GLm8TEnZtvGaNwgY6