ADMISSION

UNIVERSITY

SCIENCE
25.07.2021
Turība University ranks in the TOP3 of the universities recommended by employers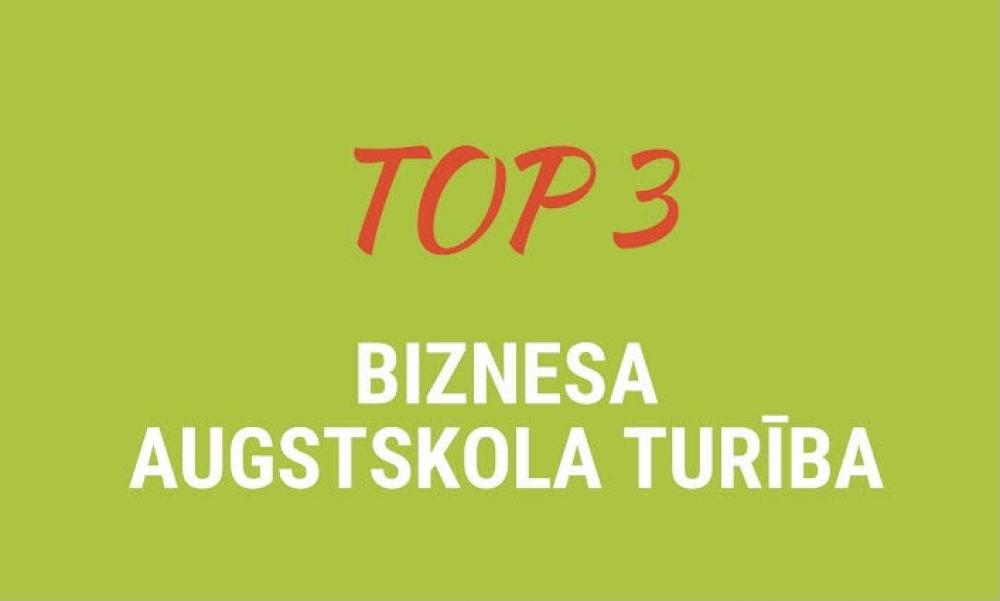 According to the top created by the Latvian Employers' Confederation (LDDK) and the career portal Prakse.lv. Turība University is convincingly ranked in the TOP3 of the most recommended universities by employers, while the bachelor's study program "Business Administration" implemented is among the most evaluated study programs. Among the highest rated bachelor's programs are also "Tourism and Hospitality Management", "Marketing and Sales Management" and "Public Relations".
As well as the bachelor's programs "Business Administration" and "Tourism and Hospitality Management" included in the top six of the study field of commercial sciences and administration.
"We are pleased that this year Turība University is in the top three of the most recognized higher education institutions for employers. Our motto "We learn not for school, but for life" definitely reflects our values, and they are also reflected in the assessment of employers. The close cooperation with employers, which is not the goal of Turība in itself, but the result of long-term work to enable our graduates to feel as safe and confident in the labor market as possible," emphasizes Aldis Baumanis, Rector of Turība University.
The survey among employers was conducted from May 26 to June 30 on the career portal Prakse.lv and more than 2652 Latvian employers expressed their opinion, indicating in which educational institutions they recommend acquiring various professions.
The TOPs of schools and studies recommended by employers are designed to provide young people with direct information about the labour market, helping primary, secondary and vocational school graduates to make the right choice of further education that will lead to a successful career.