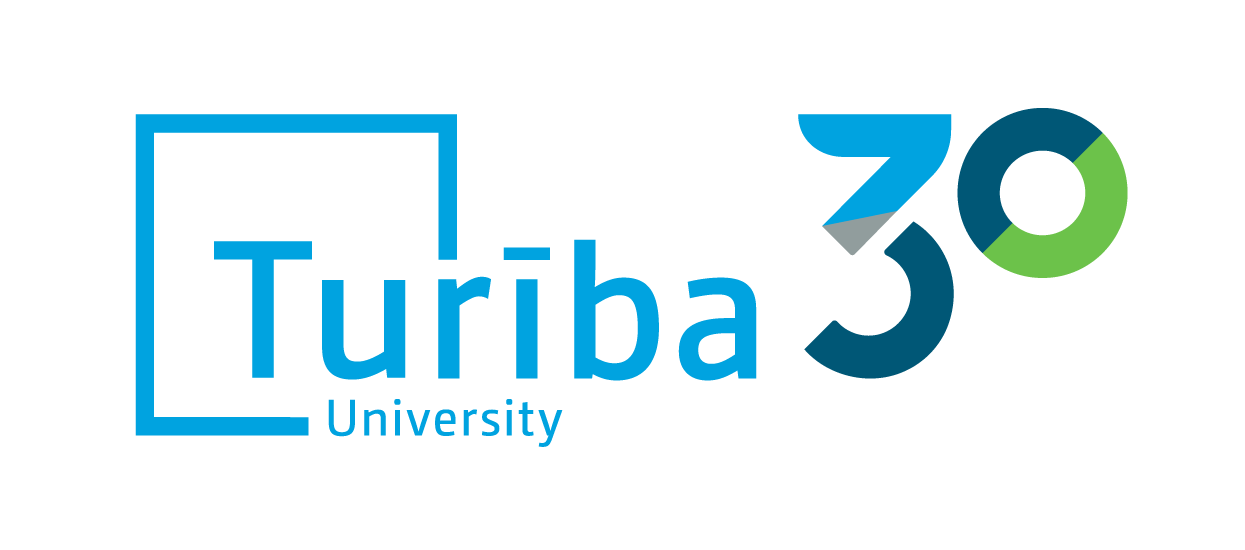 ADMISSION

UNIVERSITY

SCIENCE
15.05.2023
Turiba students are welcome to apply for ERASMUS+ Intensive summer course "Security risk management"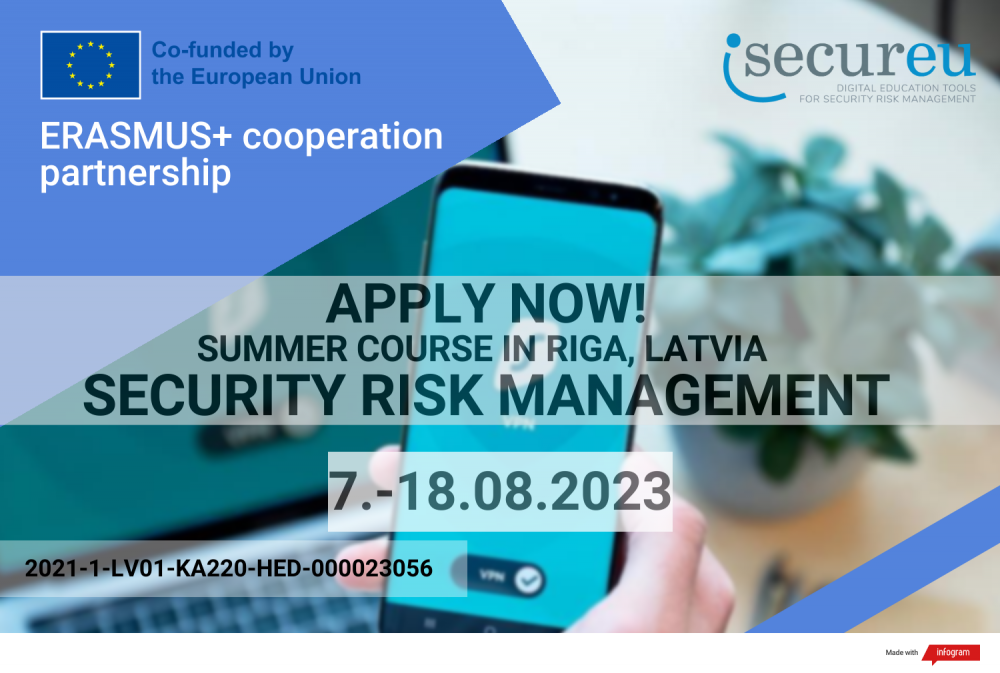 This summer in august Turiba University will host international ERMASUS+ intensive course on Security risk management. There will participate more than 40 students from 6 countries. You are welcome to apply for the course!
Course dates:
07.08-18.08.2023

About the course:
The world is coping with a wide range of challenges such as migration, cyber-attacks, organized crime and other new challenges, including a recent (current) virus-led crisis. In the past years these challenges have also become security issues of importance to many European countries. There is a need for professional, well trained specialists who can realize sound security risk management at various levels and in different kinds of organizations.
This course will help students to explore subject of security risk management, students will develop skills and gain knowledge about planning and implementing security management in different organisations, will learn how to identify and manage security risks.
IF YOU WOULD LIKE TO LEARN MORE ABOUT SECURITY AND HOW TO MAKE YOUR COMPANY OR ORGANISATION SECURE AND HOW TO PREVENT THE SECURITY RISKS – APPLY FOR THIS 2 WEEKS INTENSIVE COURSE!
Target group: Bachelor and Master level students are welcome to apply. Course will be interesting and useful not only for security program students, but also for anyone who is interested in security and risk management subject.
Participants: 5 from each country - Latvia, Lithuania, Finland, Spain, Norway and the Netherlands.
Teachers: from Latvia, Lithuania, Finland, Spain, Norway and the Netherlands.
3 ECTS credits will be awarded for the completed course. Students will have to pass final test on the end of the course.
Costs: Course is free of charge.
IMPORTANT! If you apply for the course please note that participation in lectures is obligatory. Also in schedule of the course there are several evening and weekend activities – intercultural evening, team building, excursions aso. If you apply for the course we expect that you will fully participate in all activities and will also provide support for foreign students – showing them surrounding, Riga also.

REGISTRATION CLOSED.