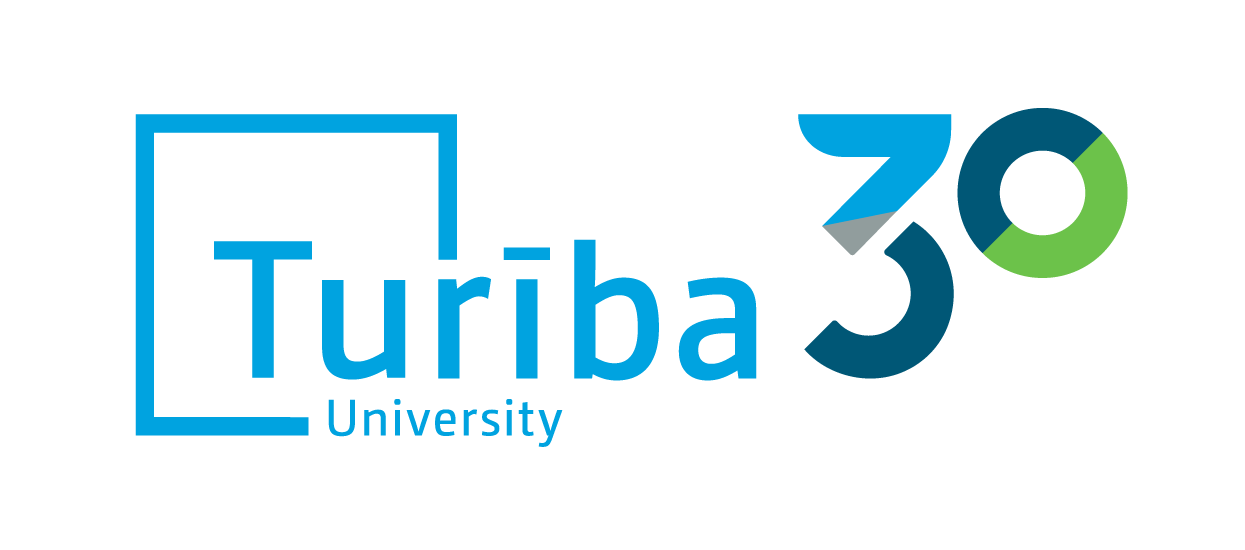 ADMISSION

UNIVERSITY

SCIENCE
14.12.2021
Turība congratulates winter graduates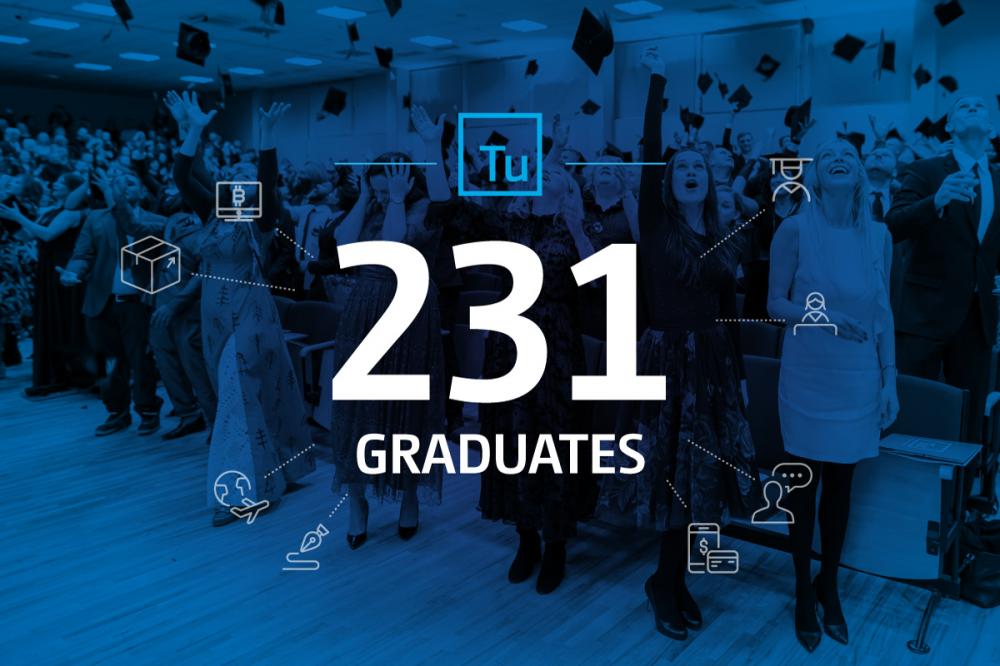 On Saturday, December 11, the winter graduation ceremony took place at Turība University, congratulating 231 graduates at all levels of higher education.
The ceremony of the winter graduation of Turība University in 2021 honoured 231 new graduates, who now join the large family of almost seventeen thousand graduates of Turība. 156 graduates of the Faculty of Business Administration, 27 graduates of the Faculty of International Tourism, and 48 graduates of the Faculty of Law, including one Doctor of Science.
Both the Rector of the University Aldis Baumanis and the representatives of the management and teaching staff praised the graduates. The Rector of Turība thanked the new graduates, the academic staff and employees of the university for their energy, time and knowledge, as well as sent words of thanks to the relatives of the university graduates who supported them in this not-so-easy way to face the knowledge. "One goal has been achieved which only means- we must move on. May wisdom, patience, strength and endurance guide you on your way, "the rector wished.
The graduation ceremony was hosted by Haralds Burkovskis, but Elizabete Zagorska, Atis Auzans and Janis Lemezis delighted the audience with musical surprises. There was also a traditional holiday fireworks display, expressing joy and pride for their success.
Congratulations on your graduation!
Your Turība University