ADMISSION

UNIVERSITY

SCIENCE
22.04.2020
The XXI Turība International Scientific Conference was held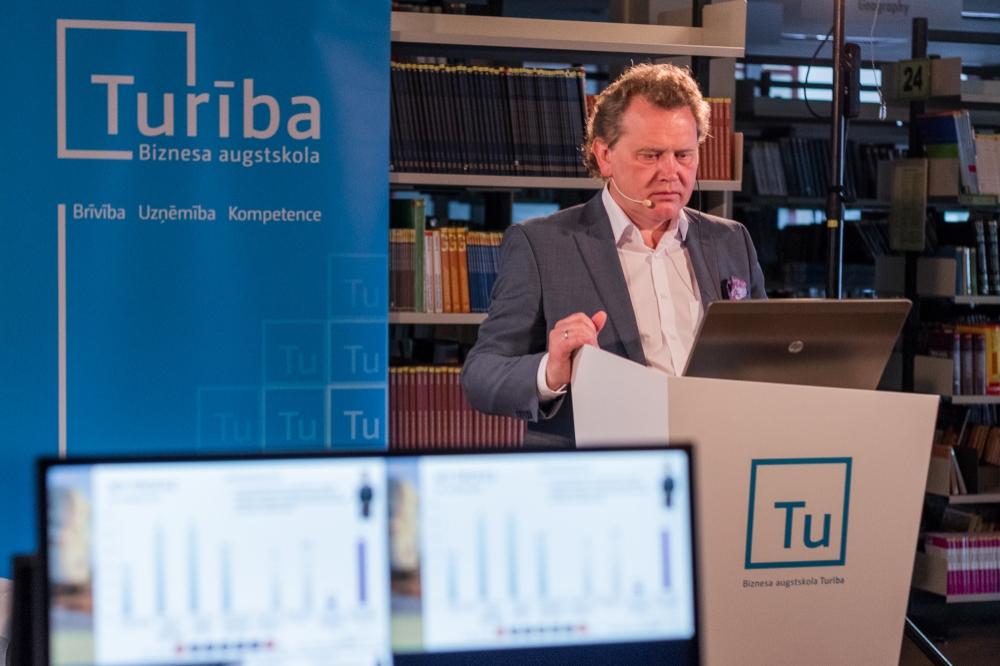 On April 21, the XXI International Scientific Conference "Sustainable Economy. The Latvian story" was held online. The conference was attended by experts from Great Britain, Singapore and Denmark.
The conference was opened by Aigars Rostovskis, chairman of the Development Council of the Turība University, and Aldis Baumanis, Rector and Chairman of the Board of the Turība University. This was followed by a plenary session in which PhD Jenson Goh, an organizational development expert from Singapore, gave a lecture on "Singapore Story - 30 Years from a Third World as a Leading Economy", and PhD Eugene Eteris, professor at the European Integration Institute Denmark, spoke about Latvia's long - term growth and balancing between the European Union and national priorities.
The plenary conference was followed by a roundtable discussion on "Smart immigration - the key to economic growth", which was opened by Stephen Jones, a lecturer at Bangor University (UK), with a presentation by Low Siew Thiam, Professor at Singapore's Global Leadership Forum. Maira Roze, Deputy Head of the Office of Citizenship and Migration Affairs, and Imants Bergs, Vice Rector for Study Development and International Cooperation, Turība University, Chairman of the Board of the Higher Education Export Association, and Evija Celma, Executive Director of the IT Education foundation, took part in the discussion.
Presentations of the conference are available HERE.
Video of the conference is available HERE.