ADMISSION

UNIVERSITY

SCIENCE
22.03.2021
The Student Council has renovated the Open Corner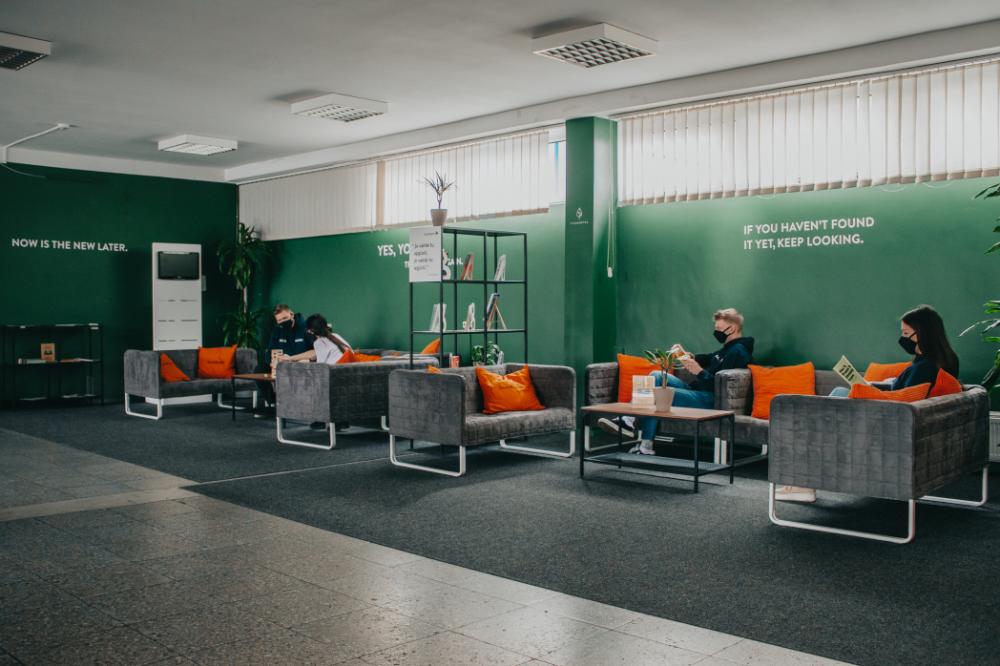 At the end of 2020, the Student Council started a project to improve the Open Corner. Students will now be greeted by new, inspiring design elements and a book exchange shelf where everyone can find their favorite reading material.
Currently, the lounge corner is waiting for students back so they can study, relax between lectures, and spend time playing board games or reading a book.
The Student Council would like to say a big thank you to Swedbank, the design store "Piparmētra" and last year's Head of the Sponsorship department Sandis Dalga, without whom this project would not have succeeded.
See you at the university and in the Open Corner!