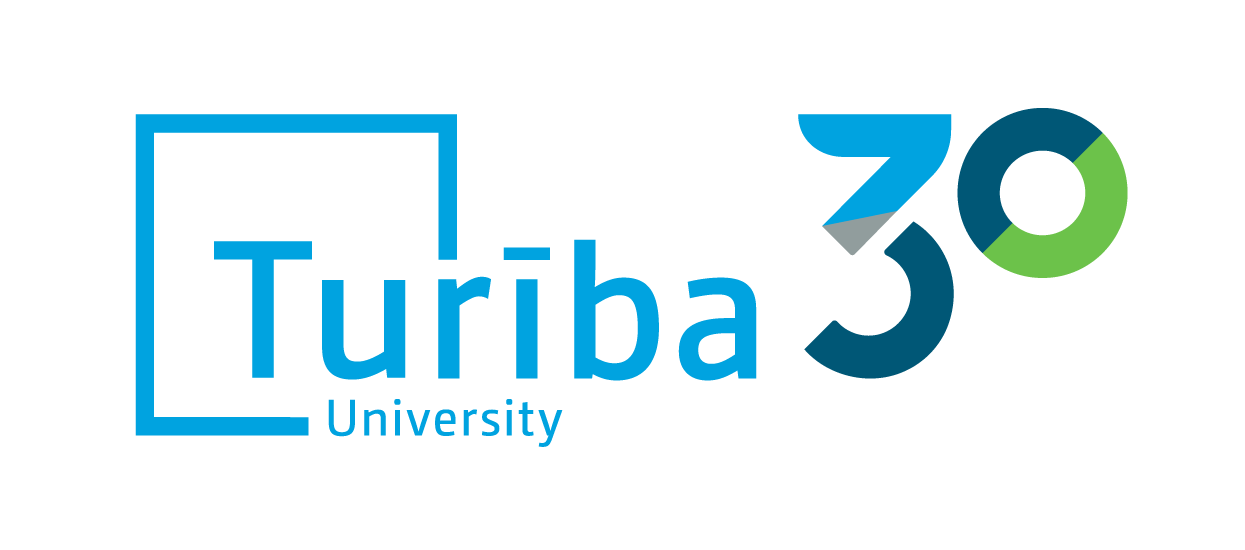 ADMISSION

UNIVERSITY

SCIENCE
14.04.2020
The season of the Basketball club "Turība University" ends prematurely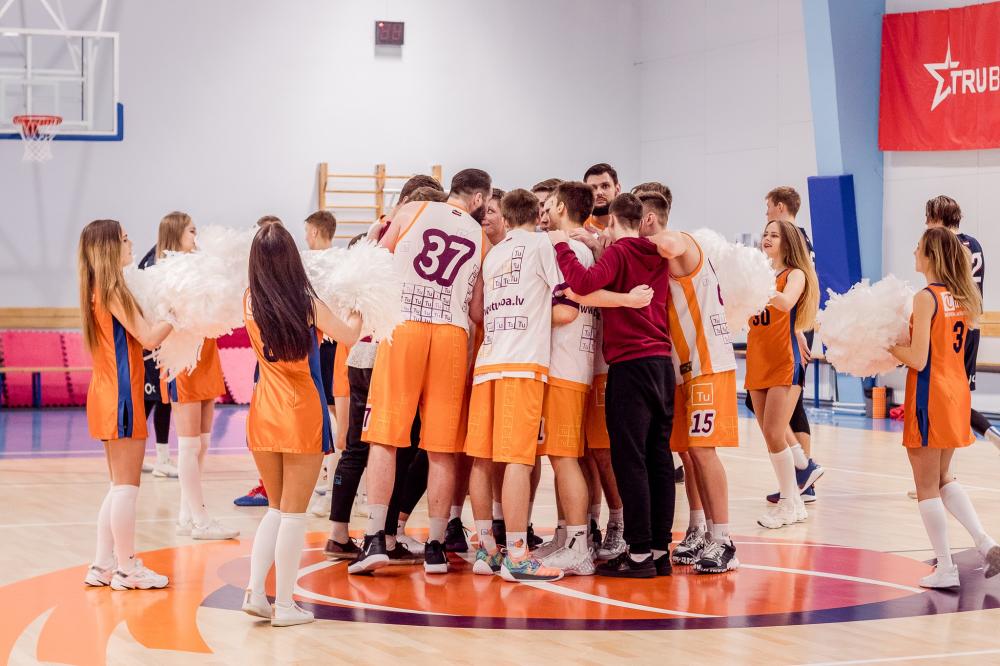 The further season of the second division of the Latvian Basketball League (LBL2), which also includes the Basketball club "Turība University" was canceled due to the state of emergency announced in the country, without the much-anticipated playoffs. The boys of the Turība team had also ensured participation in the playoffs during the season, where the 16 best teams of the tournament would compete against each other, fighting for 2019/2020 season champion title.
BC Turība closed the LBL2 main tournament stage in the third position of the Western subgroup, gaining 14 victories and 6 losses in 20 main tournament battles. The sub-group tournament was intense and interesting, which suggested that there would be exciting and fierce battles in the playoffs as well. The last regular championship game was held on March 8 against the LU/BS Rīga team, where a loss was made, which prevented the Turība team from rising to the second place in the tournament table at that time. In the first round of the elimination tournament, "Valmiera Glass VIA-2" basketball players, who took the sixth position in the Eastern subgroup, would come up against.
The Latvian basketball league tournaments were stopped on March 13, when the decision of the Cabinet of Ministers on declaring a state of emergency came into force. At that time, two games had not been played in the LBL2 main tournament, but their results could not affect the situation in the final table of the subgroups. Given that, due to the extension of the state of emergency, it would not be possible to hold team training or basketball competitions until at least mid-May, most clubs voted in favour of the proposal to cancel 2019/2020 season LBL2 elimination tournament. BC "Jēkabpils" became the winners of the LBL2 Eastern group main tournament, BC "Jelgava" / LLU became the winners of the Western group main tournament.
We invite you to start thoughtfully preparing for the new season now, continuing to have an active and healthy rest on a daily basis, as well as consulting with coaches, to develop an individual preparation plan to successfully enter the training camps in August. Achieve the highest goals!