ADMISSION

UNIVERSITY

SCIENCE
12.10.2020
Students are welcome to implement their ideas at Turība University!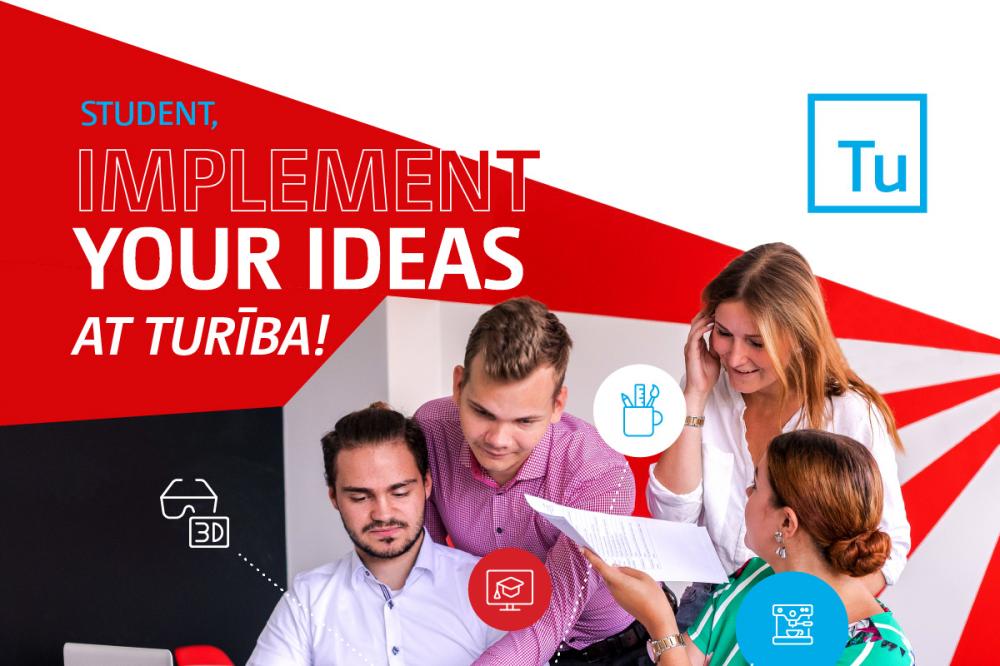 Student,
implement your ideas at Turība!
Turība University is created by us all, and each one of us! Therefore every student who has creative ideas is invited to implement them at Turība!
If you want to implement a project or start something new at the university; if you want to organize an event or activity; if you have been thinking for a long time about something that should definitely be introduced in the university environment, Turība is open to ideas!
Where to go with your idea?
Let's create exciting opportunities for ourselves and other students!
Turība is open to your ideas!