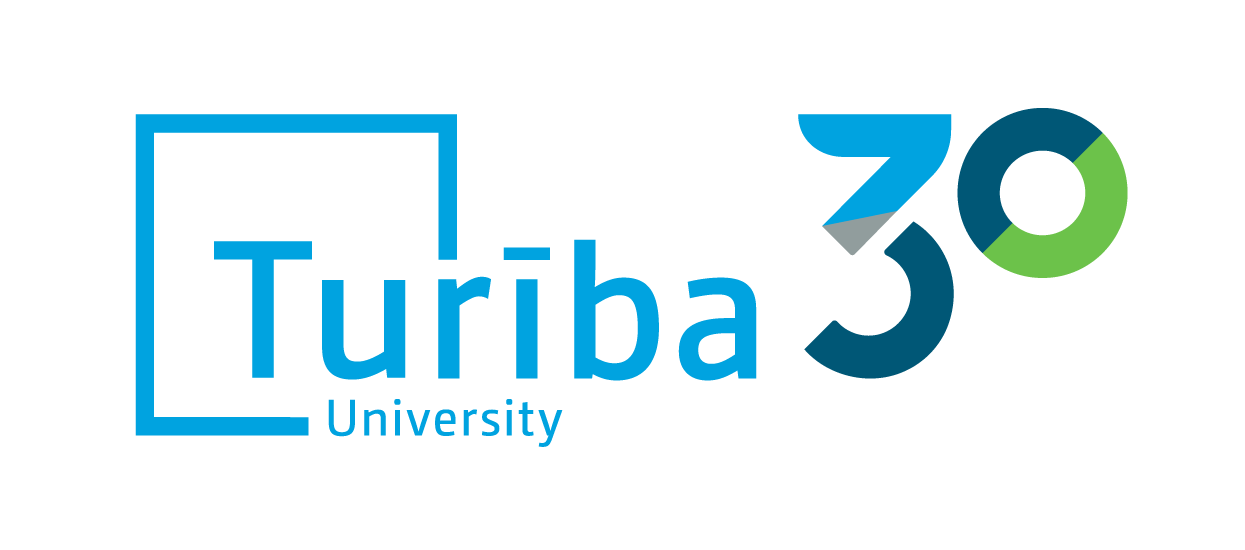 ADMISSION

UNIVERSITY

SCIENCE
13.03.2023
Digital solutions allow you to meet colleagues and students from Italy, Spain, Austria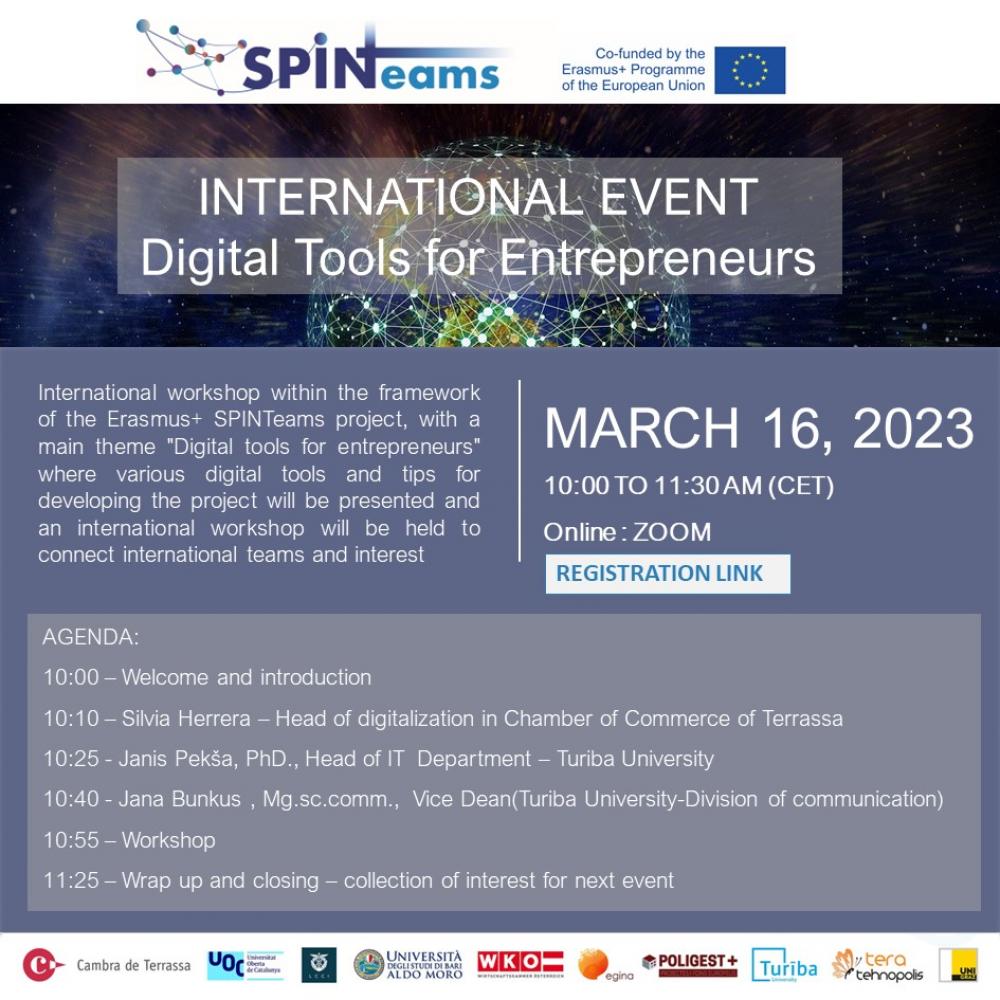 On March 16, the SpinTems project will host an international event - "Digital tools for entrepreneurs", the purpose of the event is to meet in an international environment using digital technologies, as the meeting will take place in the Zoom platform. Lecturers and students will be able to get an insight into the results of the SpinTeams project, discuss the impact of digitization and digital solutions that can make the everyday life of entrepreneurs easier.
Silvia Herrera, Head of digitalization in Chamber of Commerce of Terrassa, will address the participants, but Janis Pekša, the head of the IT department of Turiba University , and Jana Bunkus, the vice-dean and head of the Communication direction, will talk about interesting digital tools. A practical workshop, which will be led by the project's Spanish partners from Proliguest, is also planned.
Apply and participate!
Project is co-financed by ERASMUS+ programme.
Project number: 621689-EPP-1-2020-1-ES-EPPKA2-KA