22.08.2020
Turība University Summer Graduation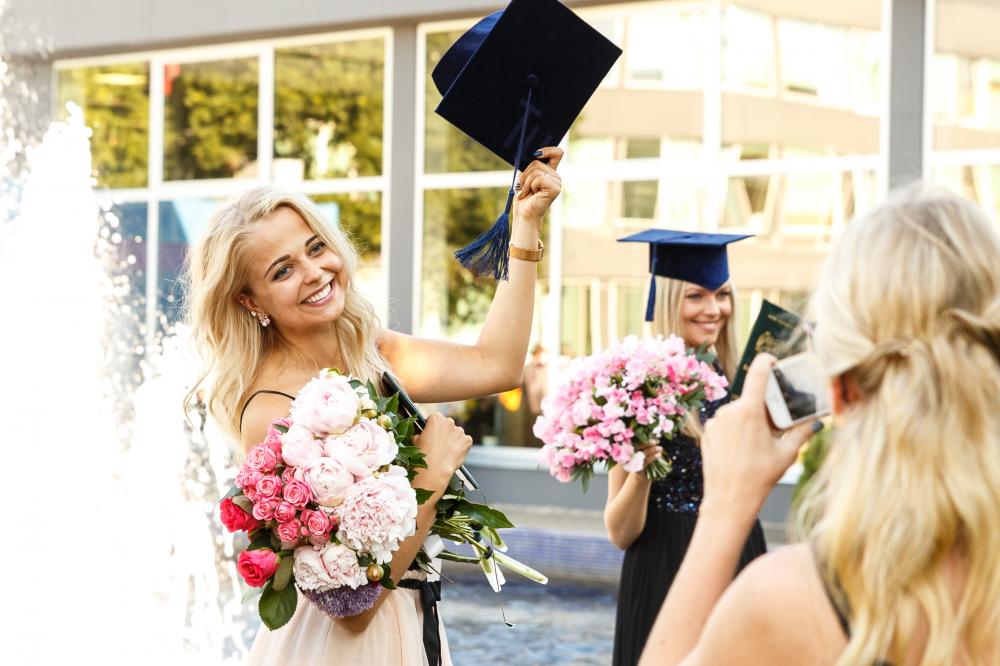 We are happy to inform you that Turība University summer graduation ceremony will take place on August 22, at 19:00. The ceremony will be held outdoor, in Turība University's yard, providing proper protection if it rains.
Rector of Turība University Aldis Baumanis together with the academic staff will introduce the ceremony and give a special welcome to all the graduates. Following the ceremony, there will be musical performances, fireworks, and a salute of graduate hats!
The official program will be published soon.
To avoid worsening the spread of Covid-19, the ceremony will be held without graduates' friends and relatives.
In order for Turība University graduates to be able to participate in Commencement ceremony and to ensure that all regulations are observed, graduates have to register for the event until August 15.
During the ceremony 2-meter distance rule should be obeyed. General recommendations for personal hygiene, disinfection, cough etiquette and keeping a distance remain particularly important for all the graduates.