02.06.2020
Turība University Open Day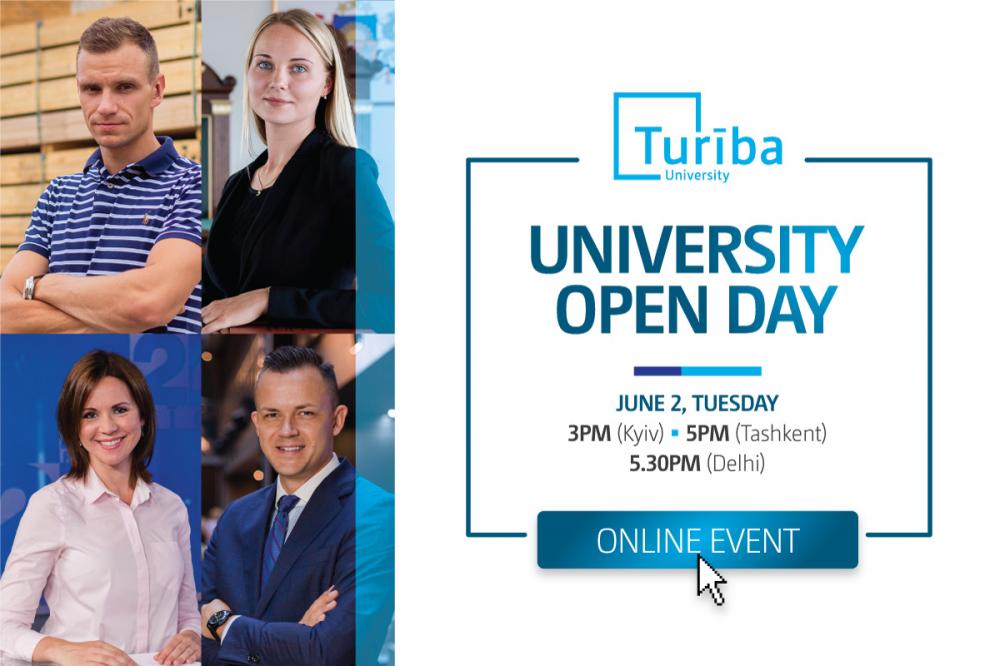 If you are interested in studying in Riga (Latvia), we invite you to participate in the Open Day online on June 2 at 3PM (Kyiv), 5PM (Tashkent) and 5.30PM (Delhi). It will be possible to explore the environment, lecture rooms and take a look at the study process live on Facebook.
During the event, everyone who is willing to study will have the opportunity to meet in a virtual form with students and faculty deans, who will tell about the opportunities at the university, the study process, offered study programs, admission procedures, residence, tuition fees, and other issues. In the online mode, it will be possible to see the territory of the university, lecture rooms, dormitory, gym, business incubator, as well as get to know the work of the Student Council and learn more about leisure time opportunities offered at the university.
We invite everyone interested to join the live broadcast on the Turība University Facebook page on June 2, at 3PM (Kyiv), 5PM (Tashkent) and 5.30PM (Delhi)!