25.03.2021
Pre-session event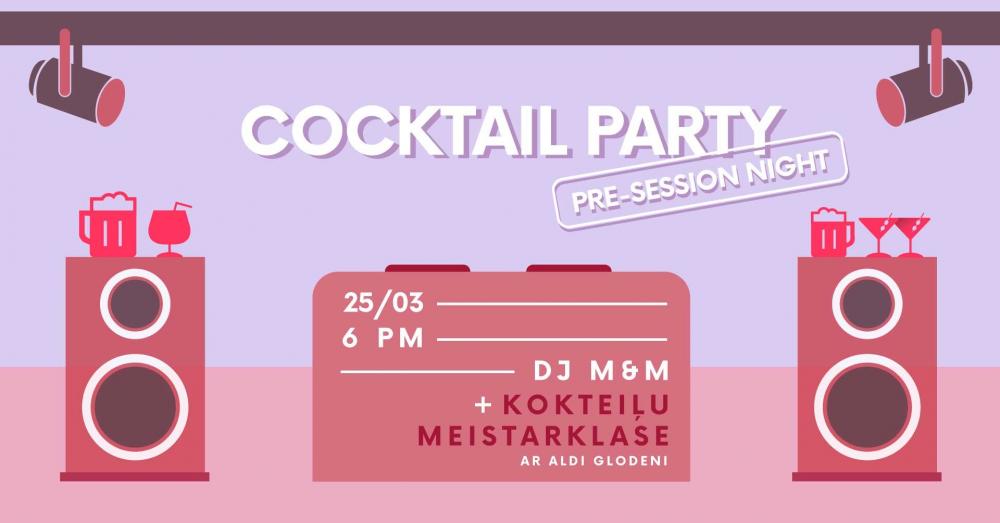 The session is approaching fast so you need to rest thoroughly before starting the session, so it is started with full effort. The Student council invites you March 25 at 18:00 PM to join the Zoom platform to have a good evening together in an unusual way. Before that, the Zoom platform must be downloaded to your computer, because this event will take place there. You can do it HERE.
The event will start with a cocktail master class from Aldis Glodenis. After the regular cocktail master class show, we will split in groups and have a couple of very interesting activities. One of them will be your crazy party stories or some other awkward event. Other activities will remain secret for the time being, due to intrigue. After the great activities, you will be able to meet all the visitors of the event in the Virtual Club of the Student council, where we will be entertained by DJ M&M throughout the evening. You will also be able to request your own songs to make this evening unforgettable. There is one small homework to do before joining this event. You need to prepare the most interesting mug possible.
The link of the event is available HERE. The event will take place in english.

More information:
Regīna Elizabete Kadiķe
Student council of Turiba University
Head of the Culture and Sports department
reginaelizabete11@gmail.com