14.09.2021
Outdoor cinema – movie "Knives Out"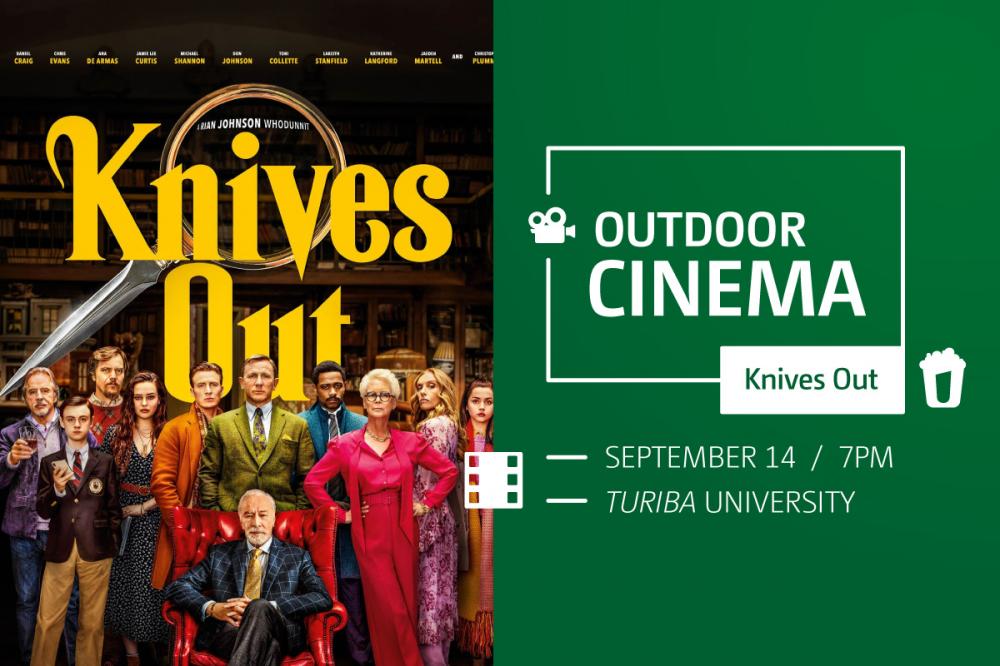 To enjoy the last warm days of the month of September, Turiba University invites you to attend the Outdoor cinema event on the 14th of September at 7PM to watch Rian Johnsons comedy/drama "Knives Out".
Movie description:
The circumstances surrounding the death of crime novelist Harlan Thrombey are mysterious, but there's one thing that renowned Detective Benoit Blanc knows for sure -- everyone in the wildly dysfunctional Thrombey family is a suspect. Now, Blanc must sift through a web of lies and red herrings to uncover the truth.
To make your movie watching experience as comfortable as possible, the event organizers will take care of comfortable bean bags to sit on and tasty popcorn to snack on.
The movie will be in english with latvian subtitles!
Participation in this event is completely free. However, take into consideration that before you attend the event, you will be required to show a valid Covid-19 vaccination certificate together with your personal ID!
We are informing you that the event might be photographed. Any of the pictures might get published online. The event will be happening while taking into consideration all of the currently relevant pandemic safety protocols.
Other events