30.07.2020
Open-air film evening "Homo Novus"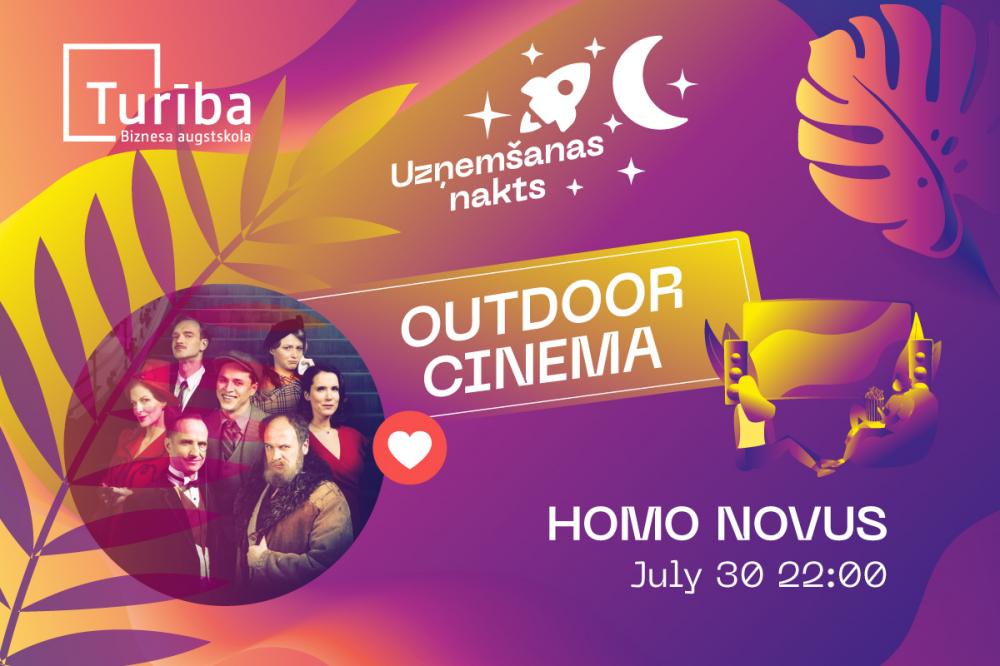 One reason why summer is the best season, is that you can spend your free time and enjoy warm weather outside! That is why Turība University invites you to an open-air film evening in the University's central yard, where a film "Homo Novus" directed by Anna Viduleja will be screened for free.
The event will take place on July 30, 2020, at 22:00. Everyone is invited!
The film "Homo Novus" is appropriate for the whole family. No registration for the event is required. All the attendees are allowed to bring their own food and drinks. The organizers will serve the popcorn.
Anna Viduleja's "Homo Novus" is based on the novel by Latvian author Anšlavs Eglītis. The film was released in September 2018.
Synopsis:
The year is 1938. The poor artist Juris Upenājs arrives in Riga from the countryside, while at the same time the refined Eižens Žibeika returns from his painting session in Paris in the hope of receiving a considerable inheritance from his uncle. While Upenājs, in his loyalty to art and helped by the motley Riga bohemian community is reaching ever greater heights, the talented dilettante Žibeika falls ever deeper. Žibeika's father has bequeathed all his property to an artists' competition in which the grand prize is a study tour to Paris. Under the guidance of the curator and critic Kurcums, Upenājs meets the comic characters of the art world, experiences success and failure, and meets his love. Žibeika, for his part, loses money, his beloved one and the competition, but he gets a chance for reprieve by devoting himself to painting. Upenājs triumphs in the competition, discarding all attempts to adapt to any trends.
Photographs will be made during the event. Images may be published online. Open-air film evening will take place as part of the "Uzņemšanas nakts" event on July 30, at 22:00.
To avoid worsening the spread of Covid-19, general recommendations for personal hygiene, disinfection, and keeping a distance remain relevant.
See you at Turība University!
Other events