18.03.2021
Online story evening "Motivational evening with BAT SP"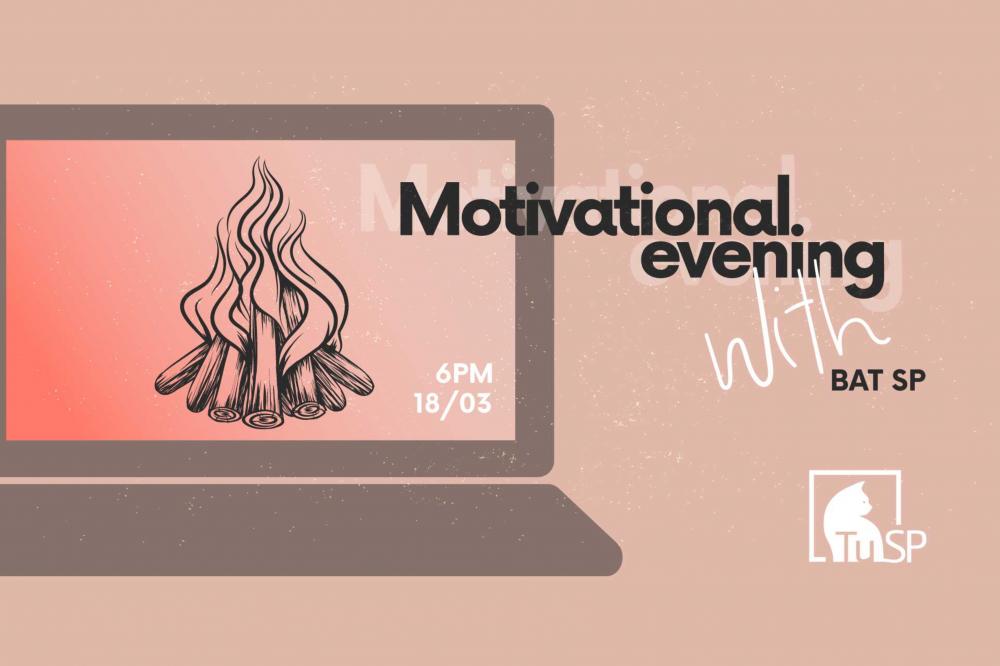 It is time to relax from studies and spend a beautiful evening in a pleasant mood, Student Council invites you on March 18 at 18:00 PM for a online story evening. At the event, you will be able to laugh and learn something new and useful for everyday life.
Several honorary member of the Student Council will participate, who will share their stories on such topics as teamwork, funny stories and their experience in the Student Council.
There will also be discussions on topics really useful, especially, for students. One of them is how not to be afraid when speaking in public or expressing your opinion in the public.
The event will take place on the Cisco Webex platform. The link of the event is available HERE. The event will take place in english!
For more information follow Student Councils social media – Instagram @bat_sp and Facebook page.
More information:
Sanita Strenga
Student council of Turiba University
Head of the External Communication department
sanitastrenga@gmail.com
Other events