29.05.2020
Online guest lecture of Leon Baum "Predictions about the future of tourism"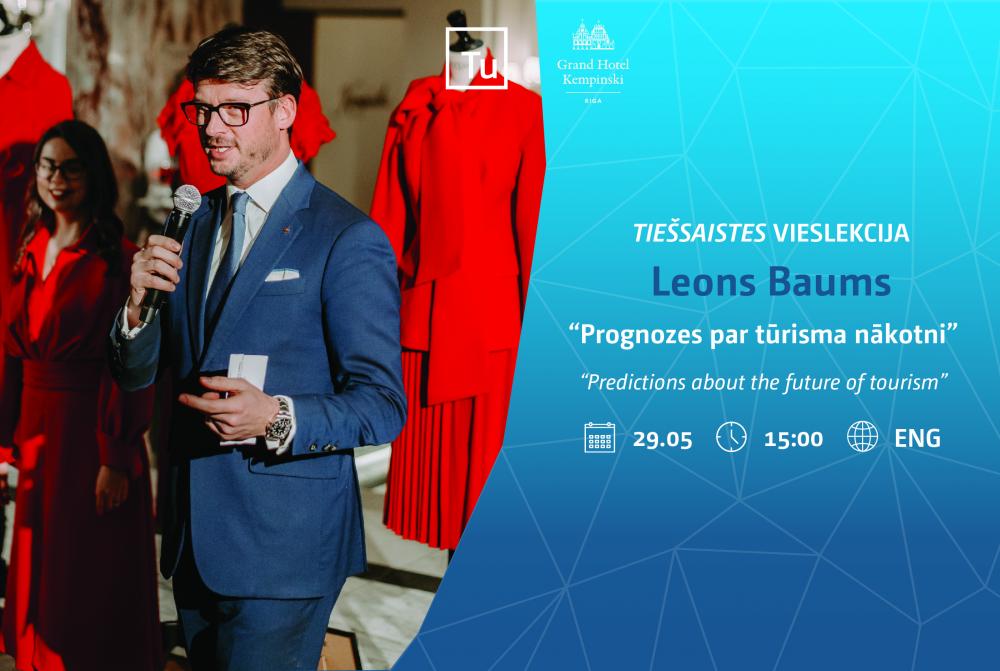 On May 29th, 15:00 you will be able to view an online lecture of Leon Baum, General manager of "Grand Hotel Kempinski Riga" about what the future holds for the tourism industry.
Leon Baum was born in Britain, Watford, and in 2018 was appointed as the General manager of "Grand Hotel Kempinski Riga". Leon started his career in the industry of tourism as a porter in a hotel, but science then has been the general manager of "Stafford Hotel" in London as well as gained experience in such prestigious hotels as "Ciragan Palace Kempinski Istanbul" and "Emirates Palace Abu Dhabi".
One of the most talked-about industries during the crises has been the Tourism industry. Some wait for ideas from the Government and establishment of support mechanisms, while others hope that releasing the travel ban between baltic countries will help cover at least some of the losses. Though expert opinions on the matter differ, some think that the industry of tourism and hospitality will become a donor for other industries, which will attract some of the more professional tourism and hospitality employes.
During the guest lecture, we will discuss how international companies in the field of tourism and hospitality view the situation and what are some of the predictions and future plans for "Grand Hotel Kempinski Riga" specifically. L.Baum will also give his take on how the demand for five-star hotels and requirements of tourists will change, as well as which regions you should concentrate on when thinking about attracting tourists from around the world after the release of travel restrictions, to successfully help tourism of Riga and Latvia recover.
Lecture will be taught in English.