25.03.2021
Online fitness training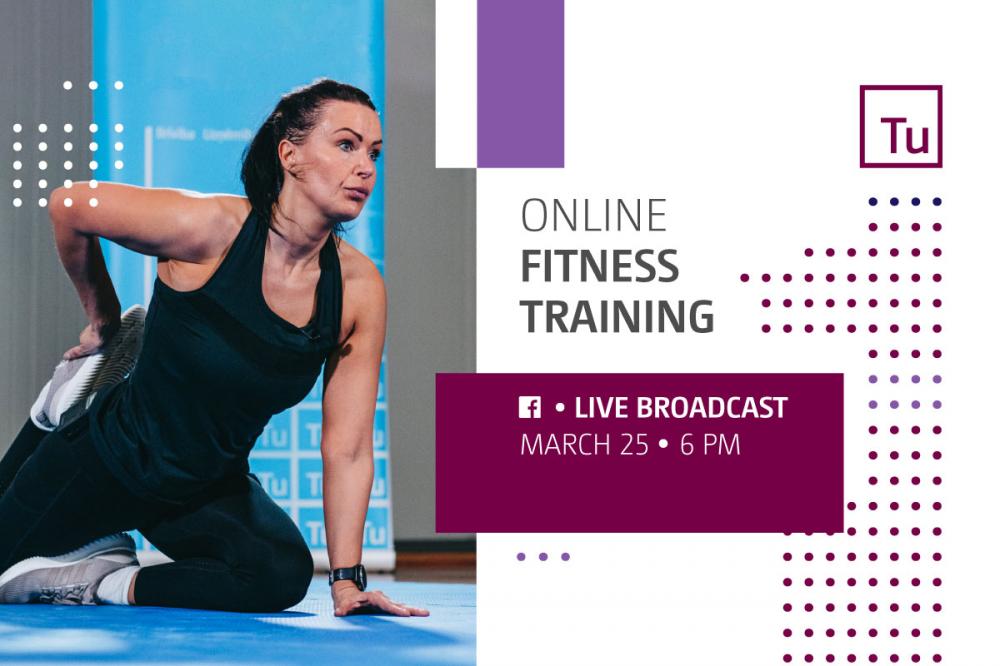 At present, a large part of our daily work is made up of working with a computer, being at home, less and less time to create physical activities, therefore Turība University and fitness trainer Ieva Bērziņa invites everyone to an online fitness training on the university's Facebook page, on March 25 at 18.00, and to dedicate one hour to moving together and learning new exercises that everyone will be able to do at home. Online fitness training will take place on the university's Facebook page.
Anyone can participate in the class - regardless of age, gender and physical fitness or previous experience with training. During the lesson, the trainer will demonstrate simple but effective exercises that can be performed at home. All you need to participate is a bottle of drinking water, an exercise mat and suitable clothing. If there is no exercise mat, you can use other alternatives - a towel, blanket or something else.
No prior registration is required. The live broadcast will be available on Turība University's Facebook page on March 25 at 18.00. Training duration - 1 hour.
See you in training!
Other events