21.01.2021
Online fitness training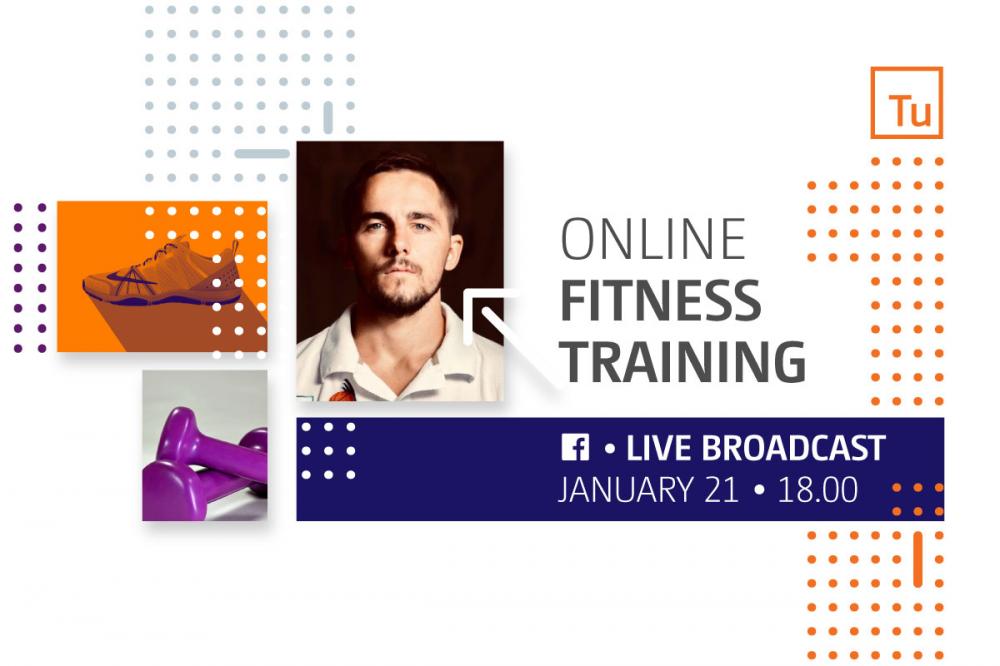 We are sure that many have started the new year with a commitment to better their physical shape and health, so online trainings return to the events of the Turība University. Based on the vote of our most active social network followers, we will organize general physical fitness training. The first training of this year is taking place on January 21 at 18.00, it will be led by Kaspars Zālītis, the fitness coach of the basketball club "Turība University". You will be able to join the training on the university's Facebook page.
Although we can't go to the gym at the moment, everyone can find the most suitable way to keep fit, maintaining vitality and strengthening health. During the lesson, Kaspars will demonstrate a set of exercises that everyone will be able to repeat on their own. For various physical activities to become a regular part of your daily routine, we invite you to join the training process and learn valuable exercises that you can do at home. We hope that this training will serve as a source of inspiration for a more active lifestyle!
Anyone interested is invited to participate. You will be able to watch the live broadcast on the Turība University' Facebook page.
* Participants only need a bottle of drinking water and an exercise mat.
Other events