30.11.2021
Online fitness training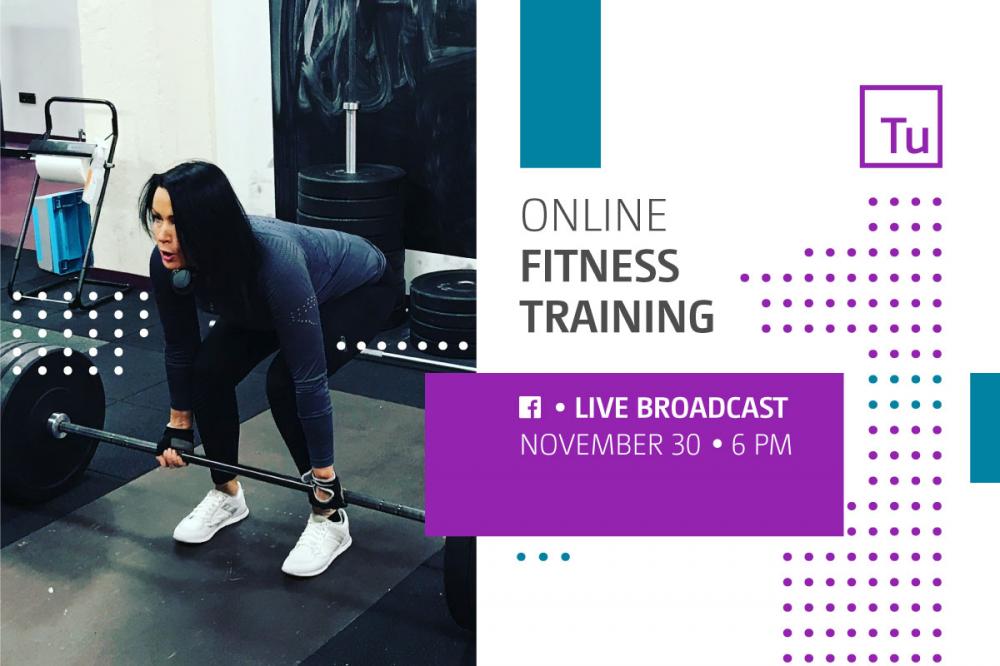 At a time when the possibilities of sports activities are limited, the Turība University invites you to online training on the univeristy's Facebook page. The first training of this season with fitness trainer Ieva Berzina is already on November 30 at 18.00 – join us!
According to Ieva, the trainings are very welcome and well attended - each class is joined by a group of about 200 participants. An hour-long interval workout concentrates on strength and endurance, employing all muscle groups. During the training, the trainer demonstrates exercises that everyone can do at home without special equipment. No prior registration is required.
The first online fitness workout of this academic year will take place at the end of this month, on November 30, at 18.00 on Turība's Facebook page. Anyone interested is invited to participate!
Other events