21.05.2020
Online fitness training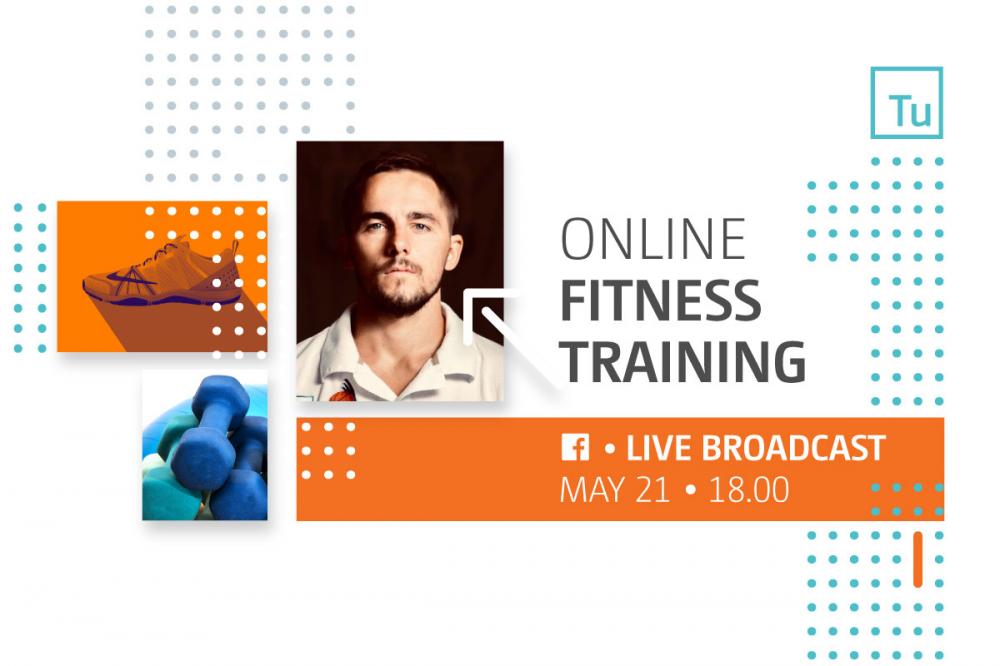 In order to maintain optimal physical shape, as well as to remind about the importance of physical activities in everyday life, the basketball club "Turība University" and fitness coach Kaspars Zālītis on May 21 at 18.00 invites everyone interested to an online fitness training, which you can join on the university's Facebook page.
It is recommended to engage in physical activities even if it is not possible to go to the gym. Everyone can find the most suitable way to keep themselves in shape, maintaining vitality and strengthening health. During the class, Kaspars will demonstrate a set of exercises that everyone will be able to repeat on their own. In order for various physical activities to become a regular part of your daily routine, we invite you to join the training and together with the coach learn valuable exercises to do at home. We hope that this training will serve as a source of inspiration for an active lifestyle!
Everyone interested is invited to participate. The live broadcast will be demonstrated on the Turība Facebook page.
*Participants need only a water bottle and an exercise mat.