11.02.2021
Lecture "Globalization in today's world: main challenges and answers"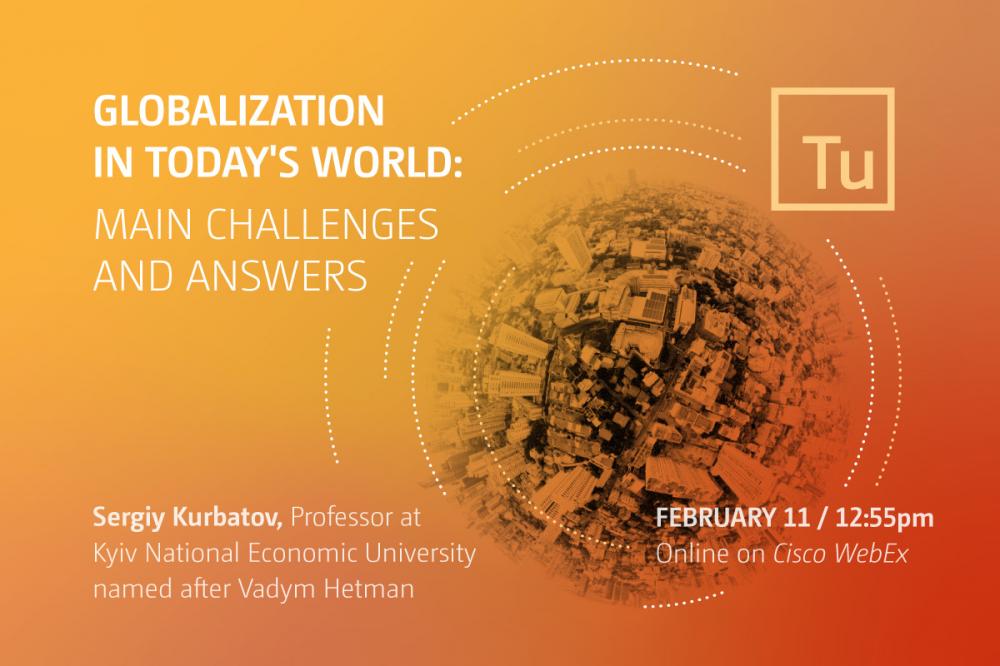 On February 11 at 12:55, a guest lecture "Globalization in Today's World: Main Challenges and Answers" organized by the division of communication is taking place online, led by Sergey Kurbatov, Professor at the Kyiv National Economic University named after Vadym Hetman.
Sergey Kurbatov is also a researcher at the Institute of Russian and Eurasian Studies at Uppsala University, and a graduate of Brown University and Colorado State University. The professor studies the model of education management in the 21st century and the quality assurance of higher education in higher education institutions, as well as is the author of two books and numerous publications in Ukrainian, English and Russian. Currently, Sergey Kurbatov is also a guest lecturer at the Turība University.
The guest lecture will be held in English and every student of Turība is invited to participate. Pre-registration is not required. The lecture will take place on the online platform Cisco Webex, access link HERE.