22.04.2020
Discussion "Latvia - view from a foreign student's eyes" – watch online!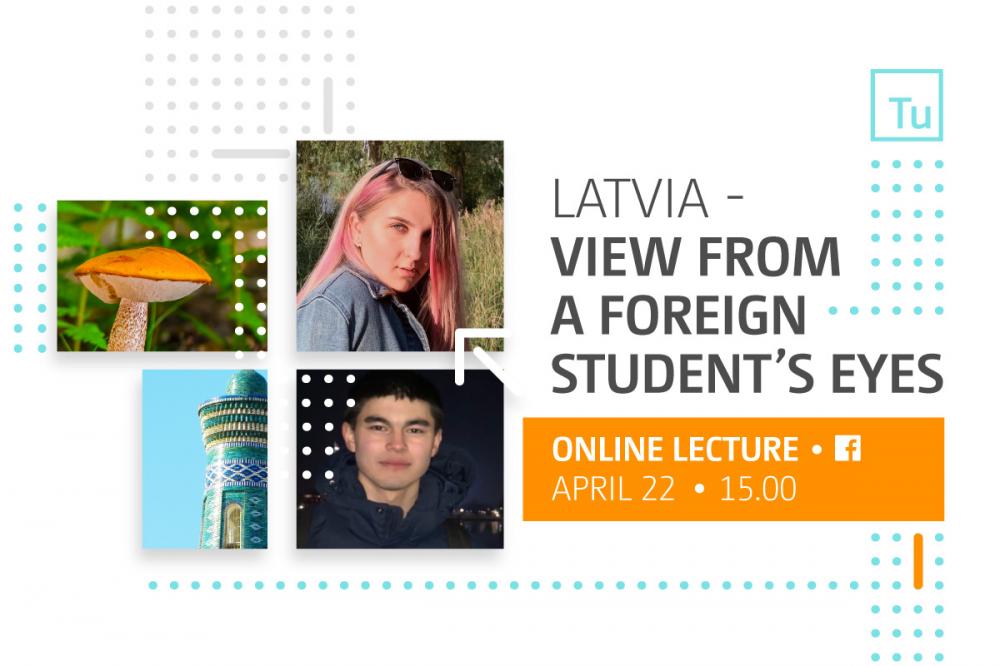 Studying abroad provides an opportunity not only to obtain higher education, but at the same time allows to get to know the culture, people, traditions, customs of other countries, as well as to learn the language of the particular country. Foreign students are one of those who bring Latvia's name to the world, creating the image of our country. In order to find out what foreign students from Ukraine and Uzbekistan think about Latvia and Latvians, on April 22 at 15.00 we invite you to join the discussion "Latvia - view from a foreign student's eyes", which will take place online on the Facebook page of Turība University.
Do you know what it feels like to go to a completely foreign country to study? What are the reasons and goals that encourage to embark on such an exciting adventure? What are the first impressions of foreign students coming to Latvia? What do they think about Latvians, Latvia, our traditions and culture? How do they feel about spending several years in Latvia?
These and many other questions will be answered and experience will be shared by two students of Turība University – Yelyzaveta Nesterenko (Ukraine) and Shokhrukhmirzo Yasupov (Uzbekistan), who study in the program "International Communication Management", Faculty of Business Administration.

Join the conversation on April 22 at 15.00 on Turība University Facebook page and ask your question!
Discussion will be held in English.