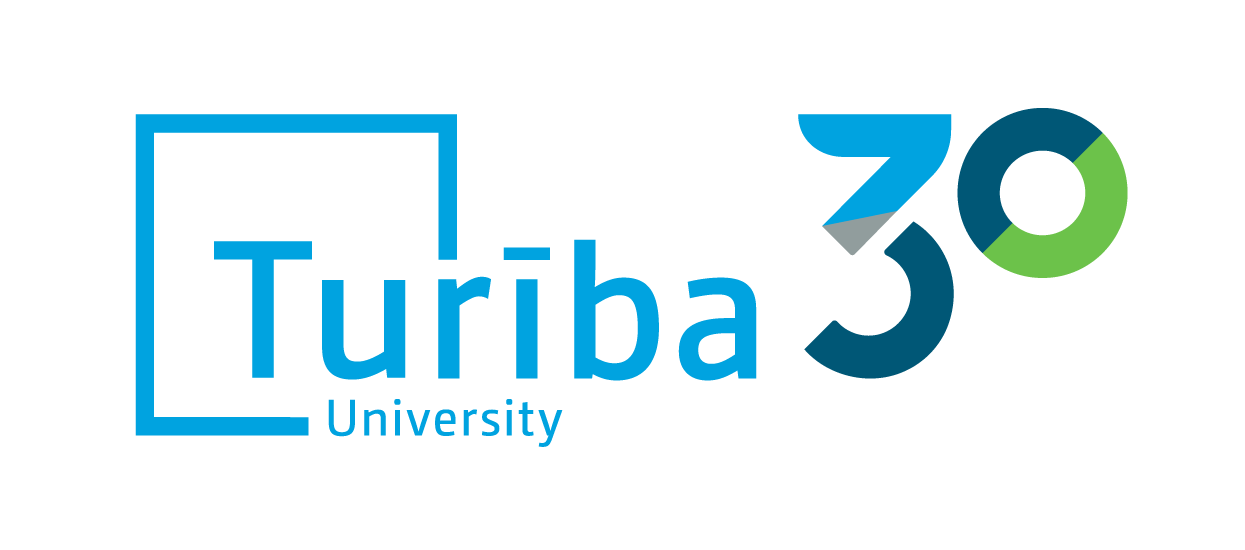 ADMISSION

UNIVERSITY

SCIENCE
Turība University actively participates in various educational and scientific cooperation projects co-financed by the European Union and other international cooperation programs. As a lead partner, we have successfully implemented international level projects Erasmus+, JUSTICE, NORDPLUS and projects supported by other foundations.
01.09.2022 - 01.08.2024
INtroducing training on user Testing with people with disabilities into UX design and related higher education programmes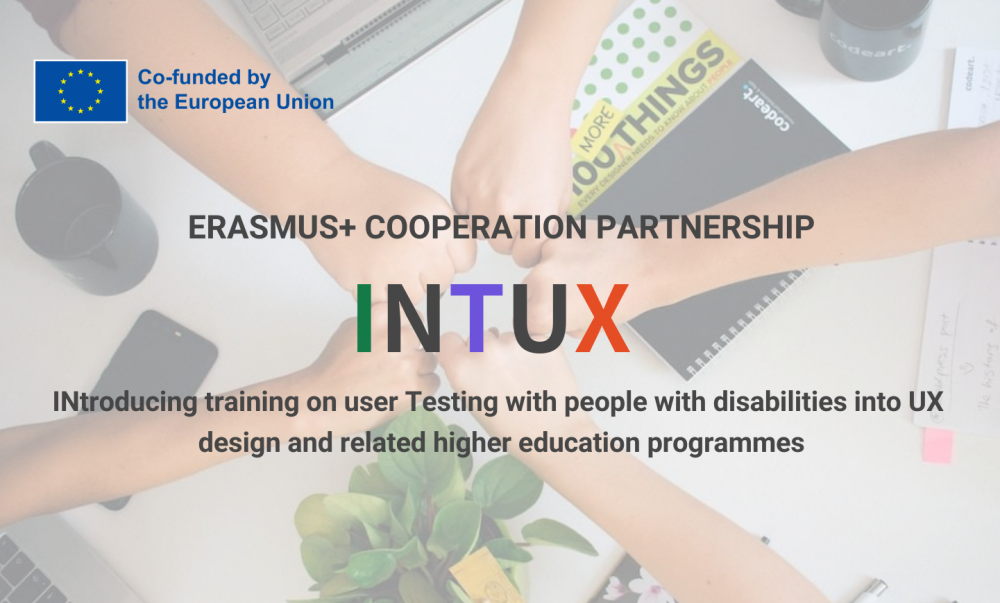 On September 2022 Turiba University started to implement the ERASMUS+ cooperation partnership project INTUX. Project focuses on UX design testing with people with disabilities and development of study modules for higher education programmes. Project is implemented in cooperation with 6 partners – from Latvia, Slovenia and Spain.
The main goal of the INTUX project is to develop and implement in universities programmes modules which will train students how to create user experience design accessible and convenient for people with special needs.
UX design is the process of designing digital products (webpages, mobile applications) that are useful, easy to use, and delightful to interact with. It is important for any IT student to learn how to create products that are convenient and easy to use. But do universities pay sufficient attention in their curricula to teach students how to create websites and apps that are suitable for people with disabilities? For example, for people with visual or hearing impairments, people with mobility impairments, people with difficulties to perceive and navigate the information posted on websites?
Within the framework of this project, universities in cooperation with organizations that represent the interests of people with disabilities will work on the development of a training program that will help IT students acquire the necessary knowledge and skills to be able to create both websites and apps in the future that will be suitable and easy to use for people with disabilities. Experts will examine possible scenarios and methods how to involve people with disabilities in testing process of the products. In frame of the project we will develop special handbook, recommendations and training materials, as well as develop and test a scenario on how to involve people with disabilities in user experience testing.
Project partners:
Turiba University (Latvia) – leading partner
University of Maribor (Slovenia)
Technical University of Madrid (Spain)
Asociacion Autismo Sevilla" (Spain)
National Council of Disability Organizations of Slovenia (Slovenia)
Latvian Umbrella Body for Disability organisations SUSTENTO (Latvia)
Funka Nu AB (Sweden)
Project implementation period: 01.09.2022 to 31.08.2024.
INTUX Website: https://www.funka.com/en/intux/
Contacts:
Academic leader of the project
Jānis Pekša
Janis.peksa@turiba.lv
Project manager
Ieva Bruksle
Ieva.bruksle@turiba.lv
The project is financed from the ERASMUS+ program. Project number: 022-1-LV01-KA220-HED-000087964