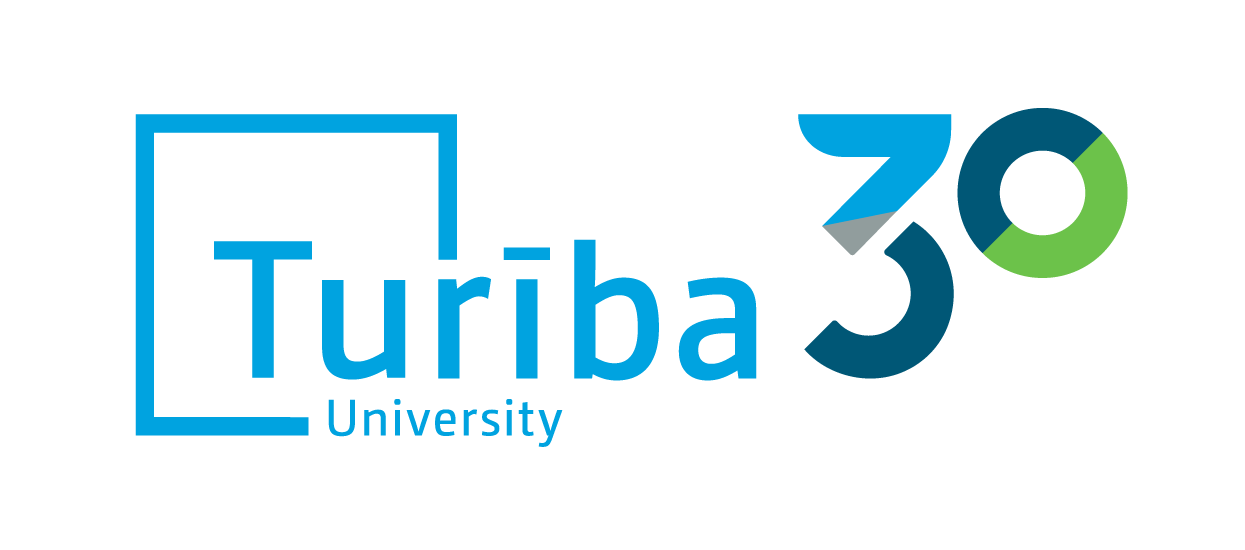 ADMISSION

UNIVERSITY

SCIENCE
29.03.2023
Turiba University teachers supplement their knowledge in Germany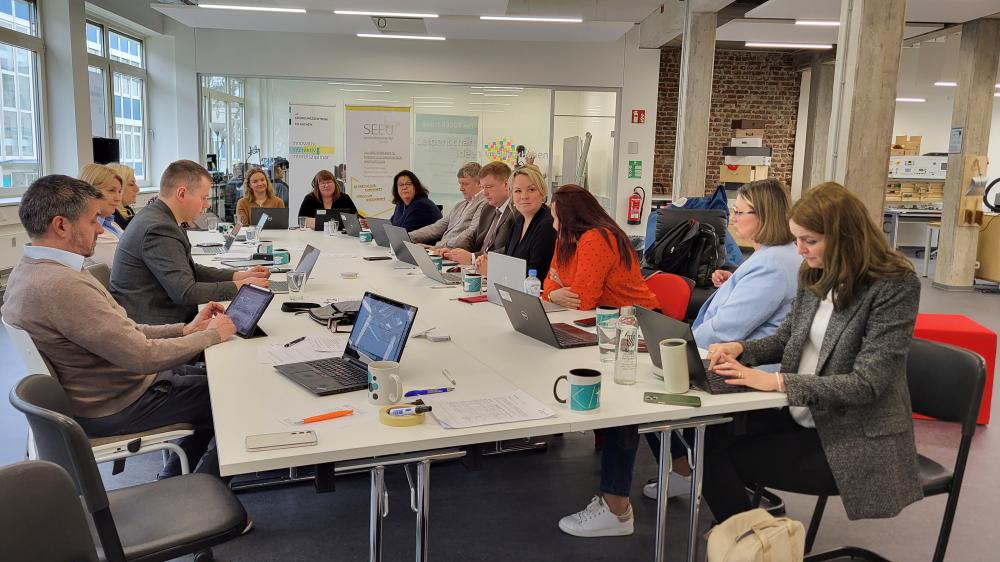 Seven lecturers of Turība University have returned from a five-day training in Germany - FH Aachen University of Applied Sciences , where, within the framework of the SECA project, together with colleagues from Finland and Germany, they supplemented their knowledge of methods and approaches for teaching sustainable business topics.
The training week was intense, lecturers discussed a lot about sustainability, participated in practical workshops - 3D printing master class, LeanLab - resource efficiency master class, solved practical tasks of climate pollution using the problem solving tree method.
The lecturers went on excursions to OecherLab, where they got acquainted with the concept of the city of Aachen communicating with the public about sustainability aspects and solutions, a visit to Brainergy Park gave an insight into a large-scale project of renewable energy infrastructure, at the Solar Institute there was an opportunity to see innovative energy harvesting technologies.
As the lecturers themselves admit, these trainings gave an opportunity to look at sustainability from a different perspective, exchange their experiences and discuss teaching methods with colleagues from Lapland University of Applied science , FH Aachen University of Applied Sciences.
Project is co-financed by ERASMUS+ programme.
Project number: 2021-1-FI01-KA220-HED-000032094