ADMISSION

UNIVERSITY

SCIENCE
10.03.2020
Turība basketball players finish the main tournament in the third position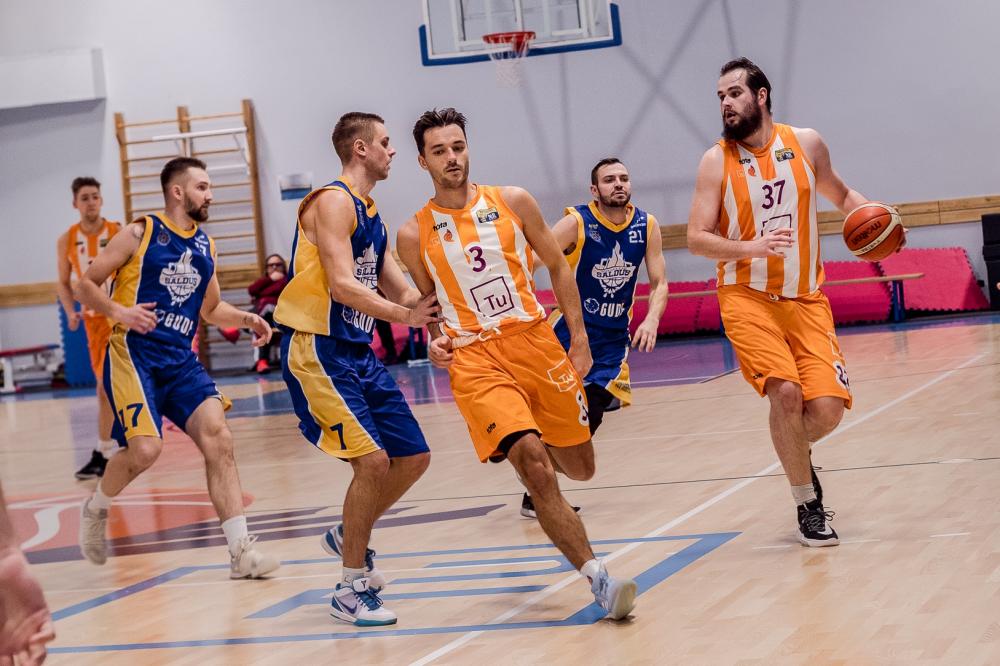 Players of the basketball club "Turība University" finished the main tournament of the Latvian Basketball League second division (LBL2) in the third position of the Western subdivision. The last regular championship match was held on March 8 against the basketball team of the University of Latvia, in which a loss was suffered, thus, it prevented Turība from moving up to second place in the tournament table. Now the team has to prepare for the elimination battles, where in the first round the team will face the"Valmiera Glass VIA-2" basketball players, who take the sixth position in the Eastern subdivision.
In 20 regular main tournament fights, the team has experienced 14 wins and 6 losses. The subdivision tournament has been intense and interesting, which suggests that there will also be exciting and intense fights in the playoffs. We will only be able to judge how successful the season is after the elimination tournament and the position gained in it. During the season, Turība basketball players have proven that they are capable of fighting and defeating any opponent that faces them. It is important to have a regular training process and make sure that all players are ready to go to the field and help to win, as the result depends on the overall performance of the team.
In the first round of the playoffs, the team will face the "Valmiera Glass VIA-2" team, which has won 10 wins in 19 Eastern subdivision battles. Valmiera players will have the final battle of the main tournament on March 11 against the VEF basketball academy, based in the border town Valka, but the particular game will not be able to influence the situation in the table. The Valmiera team also includes young and passionate basketball players who fight for victory in every fight. Team line-ups and previous statistics forecast interesting battles in the first round of playoffs. Both teams will certainly strive to achieve only the highest goals, which is a sign of great fighting power and a desire to win.
We wish the boys of the basketball club "Turība" good luck in the playoffs! We wish to achieve the highest goals!