ADMISSION

UNIVERSITY

SCIENCE
24.05.2020
The festive event of the summer graduation is postponed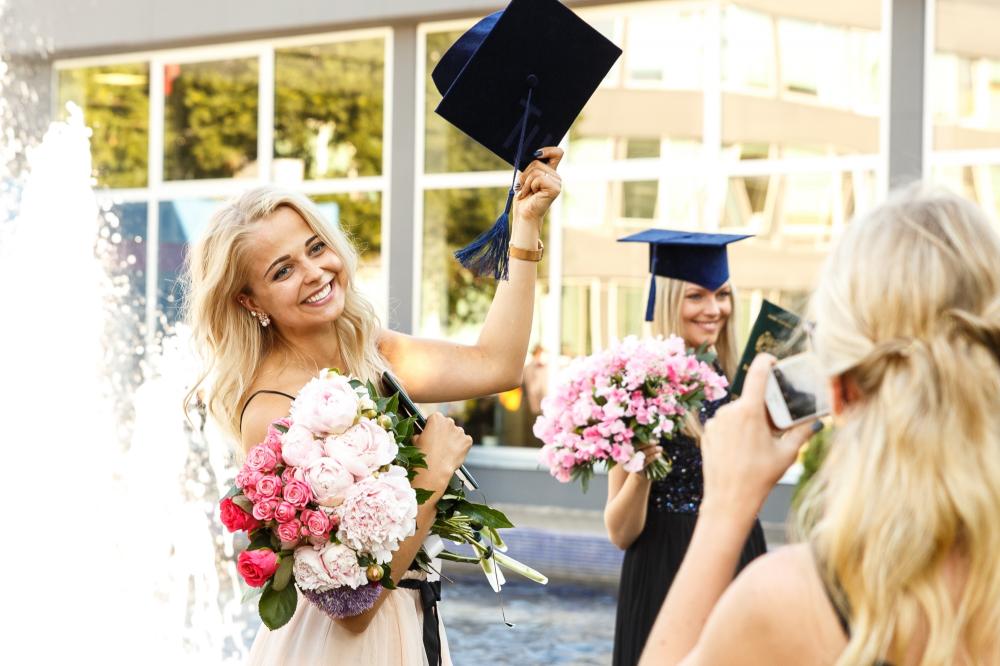 According to the opinion of the majority of prospective graduates about the graduation process, Turība University has decided to postpone the summer graduation event until a sufficient number of people will be allowed to gather.
The majority of prospective graduates, in terms of the survey, voted in favor of postponing the graduation, so the ceremony and the graduation party will be organized as soon as a sufficient number of people will be allowed to gather. The current regulations allow a maximum of 25 people to gather.
Those graduates who are willing to receive diplomas sooner, will be able to do so individually by coming to the Turība University. In the near future, the schedule of the faculties will be published on the website of the university, so that upon arrival in person, it would be possible to ensure the distance and other safety measures specified in the restrictions. The awarding of diplomas will be organized after passing all final examinations and defending the final theses.
More information will be published on the university's website. We invite you to follow the topicalities and wish you success in defending of your thesis!