26.10.2020
Student from Ukraine: I found a good job in Latvia with my first attempt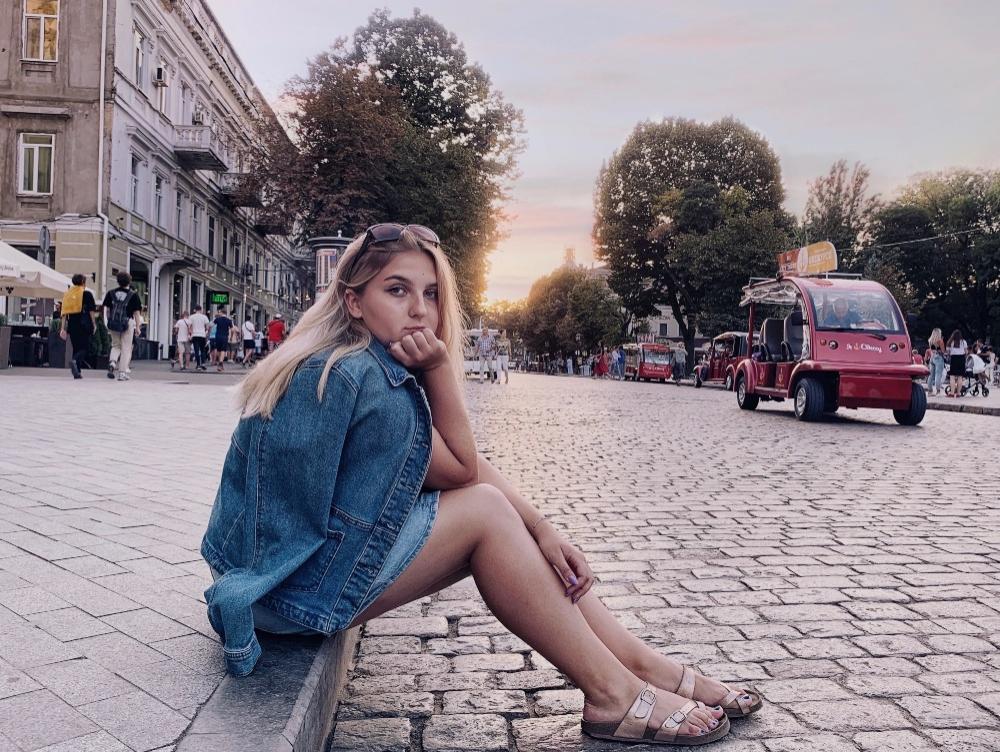 Currently there are about 10,000 foreign students in Latvia, which is 20% more than last year and half as much as in 2014. In total, they account for 12% of the total number of students. Despite the situation in the world, students continue to choose Latvia as their study destination, but the pandemic has significantly affected students' chances of finding a job. What are the employment opportunities for foreign students? How easy or difficult is it to find a job with relatively little knowledge of the Latvian language? And do all foreign students really work only in catering companies? These are some of the questions a student at Turība University from Ukraine, Jelizaveta Nesterenko, answers. She shares her job search experience, pointing out that she managed to find a good job in Latvia with the first attempt.
The job search was not long
I arrived in Latvia in September 2019 to start studies in international communication. A couple of months later - in November - I started looking for a job to gain practical experience at the same time. I realized that with my schedule I can combine studies and the amount of work hours allowed - 20 hours a week. The search was not long, because I started working in the same month. I was looking for job offers myself by researching advertisements. The job I currently work for was the only one I managed to apply for because I was immediately answered in the affirmative and there was no need to continue my search.
The need for knowledge of the Latvian language
Since I had just arrived in Latvia, my knowledge of the state language was very modest, but it did not interfere with my work. My colleagues also speak English, so I don't feel any barriers with communication while working. Speaking of knowledge of the Latvian language, I can add that even if it is not necessary at work, it will be important when looking for jobs. In most private sector companies employers want the employee to have knowledge of the Latvian language, at least at a basic level. The requirements are, of course, higher in public institutions.
Twenty hours a week
Foreign bachelor students have the right to employment up to twenty hours a week, but I believe that a student can also work full time. If the schedule is not too busy, it is possible to work in the evenings or on weekends. At the very beginning I worked twenty hours. The number of hours worked per week during the internship increased because I did the internship in the same company where I worked. If employers are willing to offer students more hours per week and there are students who are able to combine it with training, why not allow it?
Ability to combine studies with work
I believe that all young people need to study and it is almost always possible to combine studies with work. It all depends on the study schedule and the chosen field. Work experience during studies provides the necessary praxis and prepares for the labor market as soon as the university is graduated. Work during studies allows the student to acquire theoretical knowledge together with practical skills. It is a great experience to be used by every student - especially if there is determination, desire and a flexible lecture schedule.
Combining work and study in Ukraine
My first work experience was gained in a foreign country, however, I can mention that in Ukraine students have a much higher workload in studies, so it is practically impossible to combine studies with work. Students' free time is very limited - all focus is only on studies. In addition, not all employers are accommodating in adapting working hours to the work schedule. This makes it very difficult to work and study.
Plans for graduation and language acquisition
I don't have an extensive career plan at the moment - I want to graduate. That is my biggest goal right now. I also want to learn the Latvian language, at least at such a good level that I can develop myself in Latvia. I know clearly that I do not want to return to Ukraine. I really like to travel and get to know everything new, so I plan to choose a university in another country for my master's studies.
Author: Jeļizaveta Nesterenko, a student at Turība University