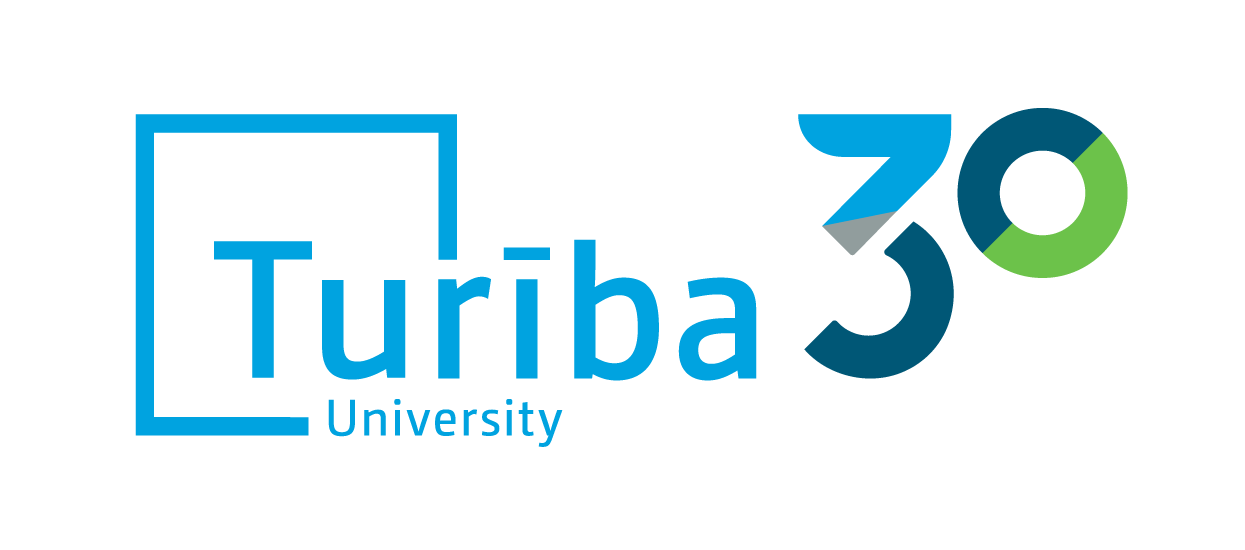 ADMISSION

UNIVERSITY

SCIENCE
19.09.2020
Recommendations to reduce the spread of the virus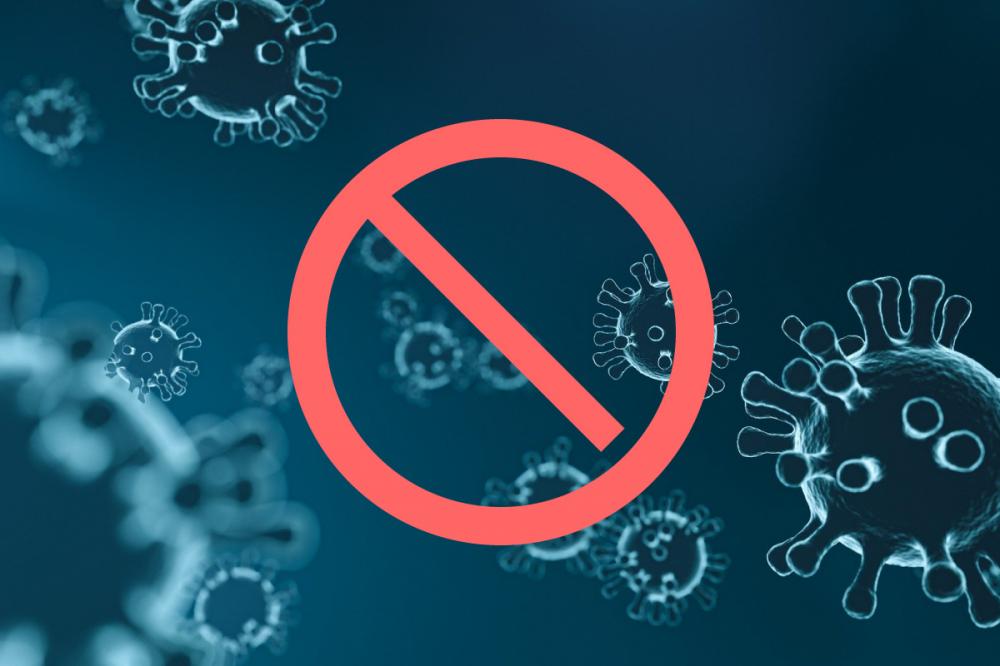 Due to the risks of the spread of the Covid-19 virus and taking into consideration the safety and health of students, the university provides several recommendations to make the stay in the territory of Turība safer and more pleasant.
Entering and leaving the university
To reduce the flow of people using the same entrance, we encourage you to use all three university entrances, whichever is more convenient. Each entrance is marked with a different color and number, so please pay attention to the spatial plan. There are also signs throughout the university, which will help to find your way around more easily.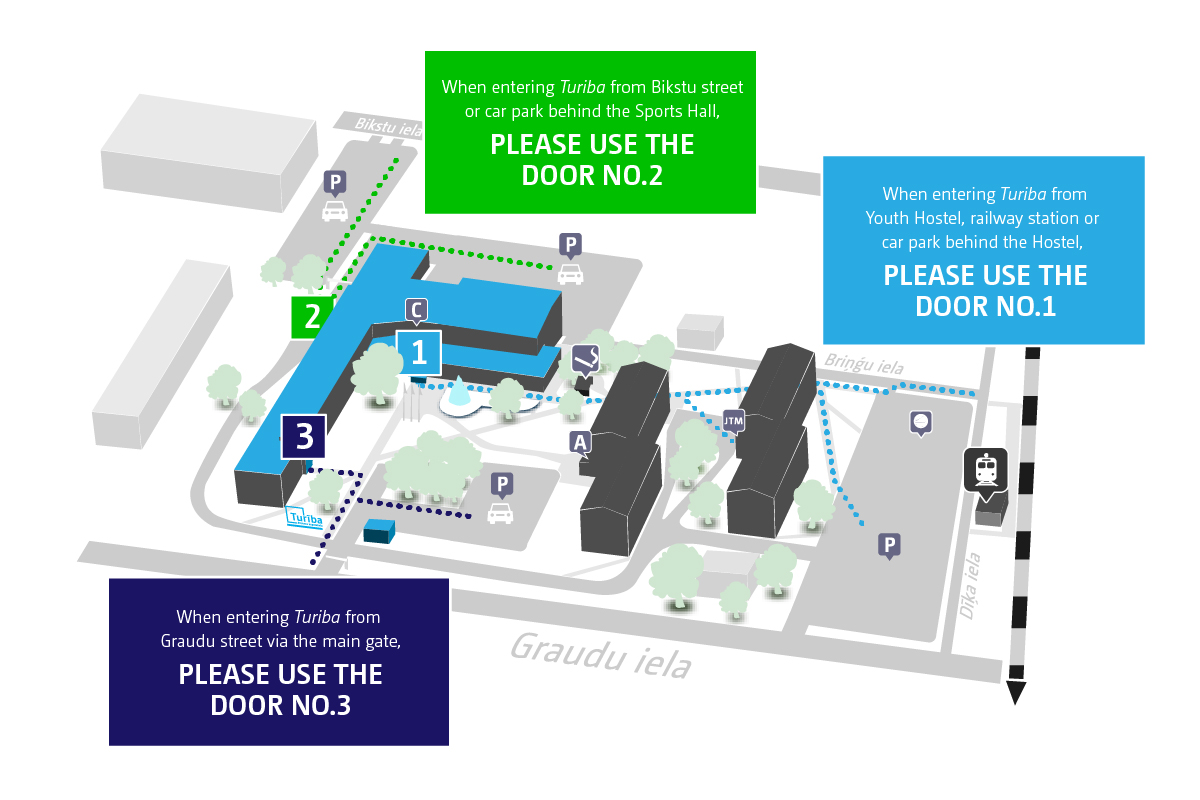 Staying in auditoriums and common areas
We invite you to sit in the auditoriums, keeping a distance from other people. The distance must also be observed in the common areas (library, reading room, canteen, café, youth hostel and leisure corners).
Admission to departments and faculties
If possible, we invite you to resolve issues with your department and faculty electronically by writing to:
FACULTY OF BUSINESS ADMINISTRATION
uvf@turiba.lv
Phone: +371 67607660
Department of Commerce kdk@turiba.lv 67618746
Department of Communication kzk@turiba.lv 67628870
FACULTY OF LAW
jf@turiba.lv
Phone: +371 67607662
Department of Legal Sciences tzk@turiba.lv 67607662
FACULTY OF INTERNATIONAL TOURISM
stf@turiba.lv
Phone: +371 67607661
Department of Tourism and Hospitality tvk@turiba.lv 67619693
Department of Languages vk@turiba.lv 67624084
IT DEPARTMENT: janis.peksa@turiba.lv 28610710
In case of questions for the Study Information Centre, please contact them by phone +371 67622333, +371 67624755 or electronically by email: sic@turiba.lv.
However, if the issue needs to be addressed in person, please enter the relevant premises one by one.
MAKING PAYMENTS
We encourage you to make all necessary payments using non-cash payments.
Use of the library
We invite students to order books using the Internet catalog! Selecting books in person is a time-consuming process, as bookshelves are currently not freely available to students. The online catalog will make receiving and transferring publications faster and safer for both students and library staff.
For book transfer, we recommend using "BOOK DROP", which is located outside the library.
Hand washing and disinfection
Finally, we remind you that hand washing and disinfection is still relevant, so don't forget to do it regularly! We invite you to use hand sanitizers located in auditoriums, corridors, the Study Information Center, and the Youth Tourism Accommodation.
Stay healthy and we wish you success in studies!