27.10.2020
Student from Egypt: It is possible to get a higher paid job in Latvia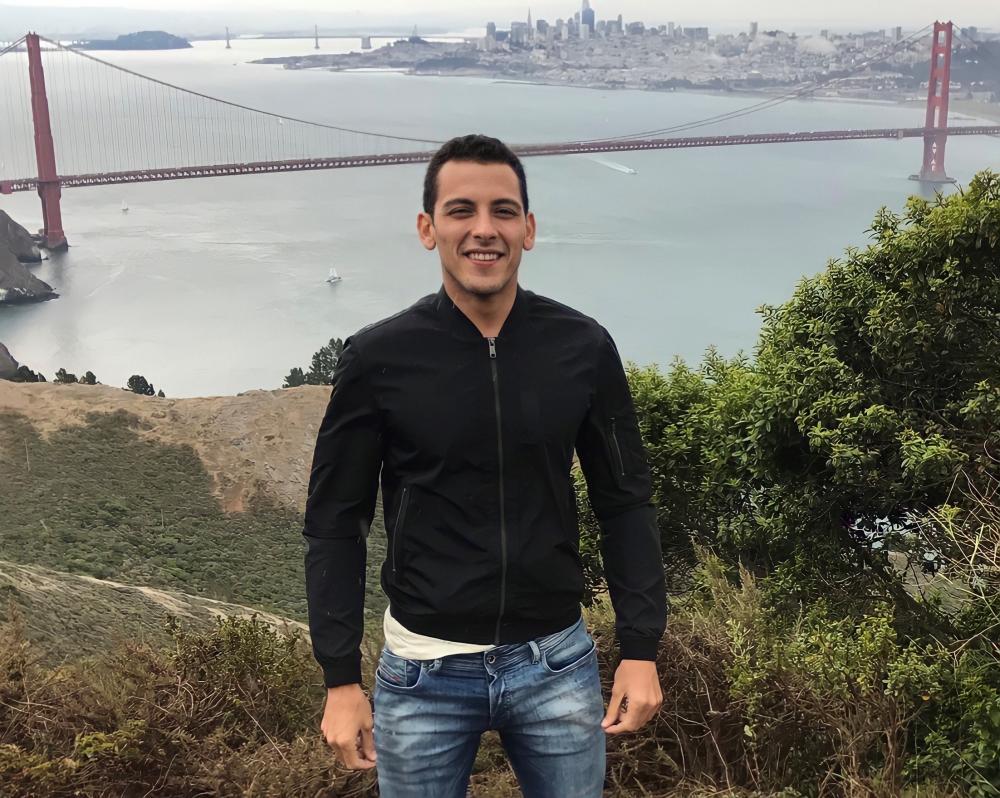 According to the Central Statistical Bureau of Latvia and the Labor Force Survey data, in September this year the actual unemployment rate in Latvia was 8.1%, which is by 0.5 percentage points less than in August. Due to the pandemic finding a job is harder but not impossible. This is also confirmed by the experience of Marwan Mansour, a student of Turība University, who has successfully managed to enter the Latvian labor market. He points out that as a result of the virus, companies are increasingly adapting to work remotely, which promotes opportunities to combine work and study, thus there is every opportunity to get a well-paid job.
Choice to go to Latvia
This is my second time in Latvia - this time as a student of a master's program. In Latvia, it is quite convenient to combine studies and work. One of the reasons that makes this easier is the distance, which means that in a city as big as London, it would be much more difficult, because getting from one end of the city to the other takes a lot of time. It is much more convenient in Riga. This is one of the reasons I am here. In addition, Latvia offers ample options for a well-paid job. Compared to my homeland, Egypt, Latvia has many more resources. One example is the internet, which is much better here. I chose to return to Latvia because I received a lot here - education, work and great practice. When I was looking for countries to study in 2011, I planned to go to Hungary, the Czech Republic or Latvia. There is no specific answer as to why I chose Latvia, it was a combination of several factors. After nine years, I am still here, continuing to study and work.
Job hunting
I will not deny that finding information about vacancies was not easy, the search lasted for several months, visiting all the advertising sites. Job offers for foreign students do exist, moreover, not only in the service sector or fast-food chains. The job search was longer because I wanted a job in the field of my studies - digital marketing. The biggest obstacle to getting the desired job is, of course, knowledge of the Latvian language. To enter the labor market, you need to know the official language at least at a basic level. Job search is also affected by the pandemic, but at the same time it promotes remote job opportunities and the digitalisation of many companies.
Plans to learn the language and integrate
Although my knowledge of the Latvian language is still very, very modest, it does not affect the quality of my work. I communicate in English about work issues. It is a bit more difficult to fit in a work team or join out-of-work activities because colleagues mostly speak Latvian to each other. I understand I am in Latvia and everyone here speaks their mother tongue. That is how it should be. In addition, it benefits me - the longer I am here, the more I learn and integrate into this environment.
Student employment opportunities
Combining studies and work is not easy, so I support the amount of work in the country for foreign students - 20 hours a week at the bachelor's level and full-time work for master's students. I know from my own experience what it's like to try and accomplish everything, and to do it qualitatively. It is not easy, but of course it is not impossible either. The key here is time management and prioritization.
Job opportunity in Egypt
Living in the capital city, Cairo, makes it difficult to combine work and study. As I said, distance is one of the biggest obstacles. Of course, the pandemic has brought its own adjustments and many companies now offer the opportunity to work remotely. It is also possible in Latvia, so theoretically I can study here and work in any other country, or vice versa.
Future plans
I am currently planning to stay in Latvia, because I believe that there are generous chances for growth here. It is possible that I will continue my studies at the doctoral level and implement my business ideas after graduating from the master's program. But at the moment, of course, this is an open question. I will probably stay in Latvia and if I leave for a long time, I will know that here is my business and a place to return to. I would like to emphasize that I really like Latvia, I see how this country is flourishing and I want to grow with it.
Author: Marwan Mansour, a student of Turība University.