ADMISSION

UNIVERSITY

SCIENCE
18.01.2020
Election of the Board of the Student Council 2020 was held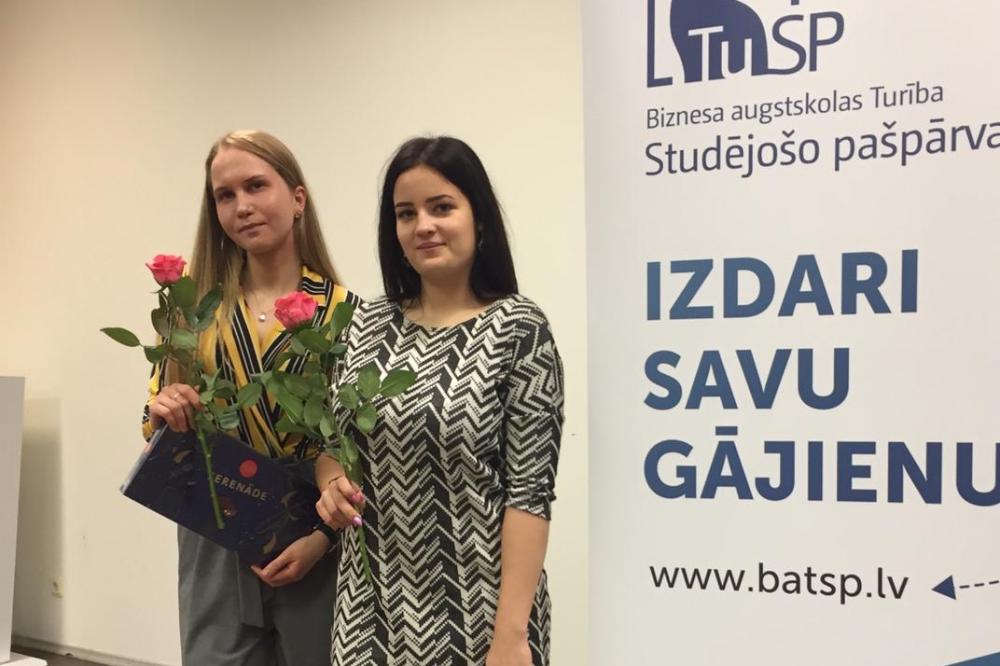 On January 14, the election of the Board of the Turība University Student Council (BAT SC) was held, and the new BAT SC Board members were elected.
Board election is always a special and solemn event. Long discussions and careful consideration of applicants is an essential part of the election when only the best and most appropriate candidates are selected to represent the students and their interests in Turība University.
5 candidates took part in the election - Culture and Sports division - 2 candidates, External Communication division - 1 candidate, Marketing division - 1 candidate, President - 1 candidate.
The members of the new BAT SC Board:
Head of External Communication Department - Ieva Lukaža
Head of Marketing Department - Nikola Kovaļevska
BAT SP is an independent and collegiate student body elected for one year to represent students' rights and interests in Turība University.
The board of the Student Council is elected by the SC Council for a term until the next SC Board election. Only the Board of the Student Council could stand as a candidate and vote. One member of the Student Council may apply for several positions, but can hold only one position.
We wish you creative ideas and endless energy for new achievements!