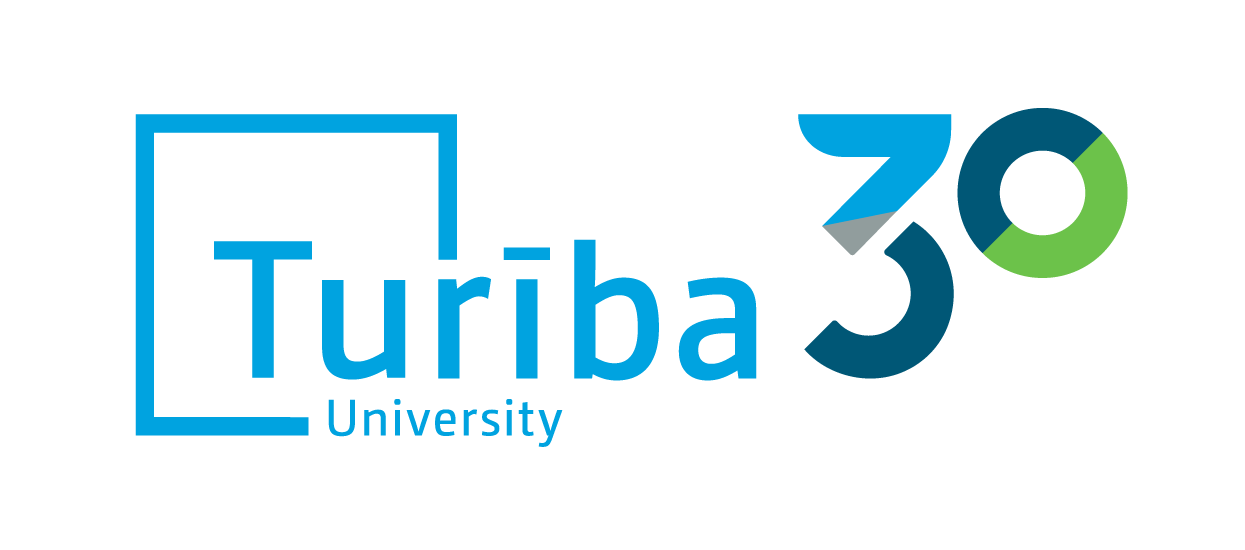 ADMISSION

UNIVERSITY

SCIENCE
09.01.2020
Basketball Players of Turība University Finish the First Stage of Season as Leaders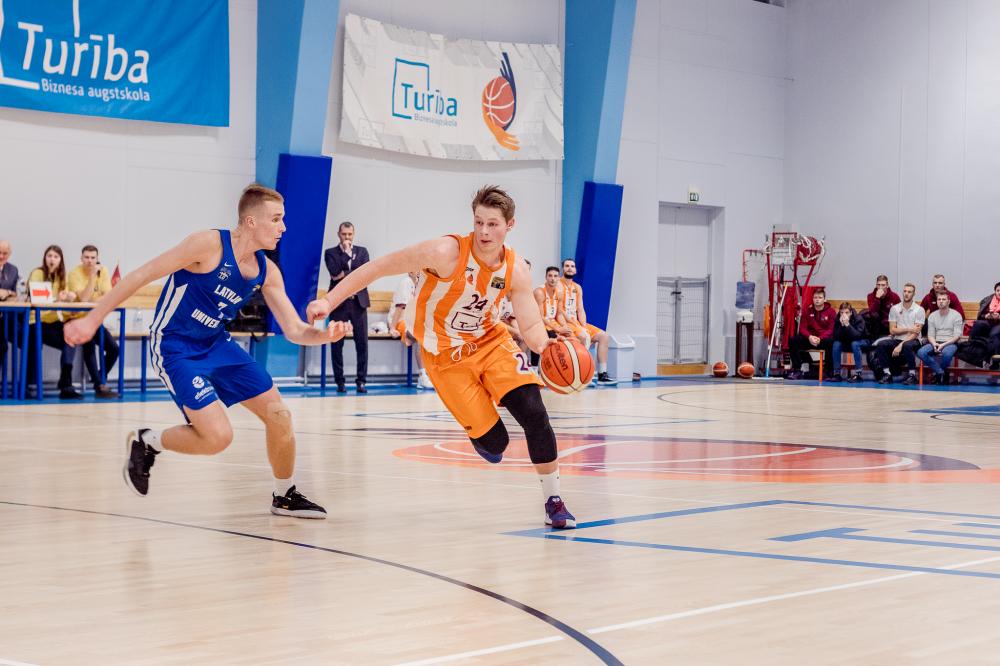 The first stage of the round of the second division of "Turība University" Latvian Basketball League (LBL2), which, thanks to their persistent and selfless struggle, the basketball players have finished as leaders of their group. During the first round, BC Turība has won nine victories, but faced only one defeat.
The season was started by a match against BC Ķekava, where the victory was won only during the overtime of the match. Then there were similar matches against the teams of Jelgava and Kandava – "Turība University" showed that they were better also in those matches. Victories won during the first three games enabled to start an excellent rhythm, which reflected also during the next matches of the season. While playing in front of fans at the full Saldus Sports Hall, our team won a victory over the basketball players of Saldus. Then our basketball players faced a defeat. They recovered quickly and won victories in all the remaining four matches of the first stage. Nine victories in ten matches enable them to take the first place in the Western Division. In the Eastern Division the best basketball players are from Jekabpils – they have managed to win victories in all ten matches.
One of the elements of a good game key is the collective of coaches, which has become a stable value of basketball club "Turība University". Already for several years our team is assisted by fitness coach Kaspars Zalitis who is responsible for the players' physical readiness both during the season and before it. Already for the fourth season the head coach is the experienced and well-known among the Latvian basketball players and coaches Ziedonis Jansons, who has been also the head coach for Latvian U19 youth team during the World Championship, but now is listed as an assistant to the coach of Latvian women's team.
The team has always showed enormous energy and will to compete in the sports grounds, as well as tolerance and respect towards their competitors outside the sports grounds. BC Turība is inconvenient team to fight against – no inch of the sports grounds is given up without fight. They always aim at the highest goals! One for all and all for one!